Black Mental Health App Adds "Suicide Support = No Cops" Chat Feature
The Safe Place, a free minority mental health app geared towards the Black community, has added a "Suicide Support = No Cops" virtual chat wall.
The Safe Place founder, Jasmin Pierre, tweeted: "Black folks who use "The Safe Place" app (in the Android and IOS stores) can now chat about suicidal ideation… without the fear of law enforcement potentially killing them just for feeling suicidal."

"I hope this feature truly helps Black folks in our community who may need it."
Pierre says the new feature is a response to recent killings of Jordan Neely and Lashawn Thompson.
Jordan Neely, a 30-year-old homeless street performer, was killed by on a New York subway train by ex-marine Daniel Penny, while Lashawn Thompson, a 35-year-old with schizophrenia, who died in an insect-ridden cell in the psychiatric wing of Fulton County Jail.
Fatal force
According to a study by the Treatment Advocacy Center, people with untreated mental illnesses are 16 times more likely to be killed during a police encounter.
In the last 12 months, at least 1 in 5 fatal police shootings involved people in mental health crisis and the risk of dangerous police interactions is even higher for Black people with mental illness.
By providing a space where Black individuals can seek support without fearing for their lives, The Safe Place app aims to address this critical issue head-on.
A virtual safe space
Jasmin Pierre, the driving force behind The Safe Place app, has a deeply personal connection to mental health struggles. Her own experiences with abuse, trauma, depression, anxiety, and addiction compelled her to become a mental health advocate.
Since its launch in 2018, The Safe Place app has been an invaluable resource for individuals seeking culturally competent mental health support. During the pandemic, the app experienced a surge in sign-ups, further highlighting the critical need for accessible mental health resources.
By offering a wide range of support groups, including those focused on addressing racism, workplace discrimination, colorism, postpartum depression, and substance abuse, The Safe Place app fosters a community of understanding and healing.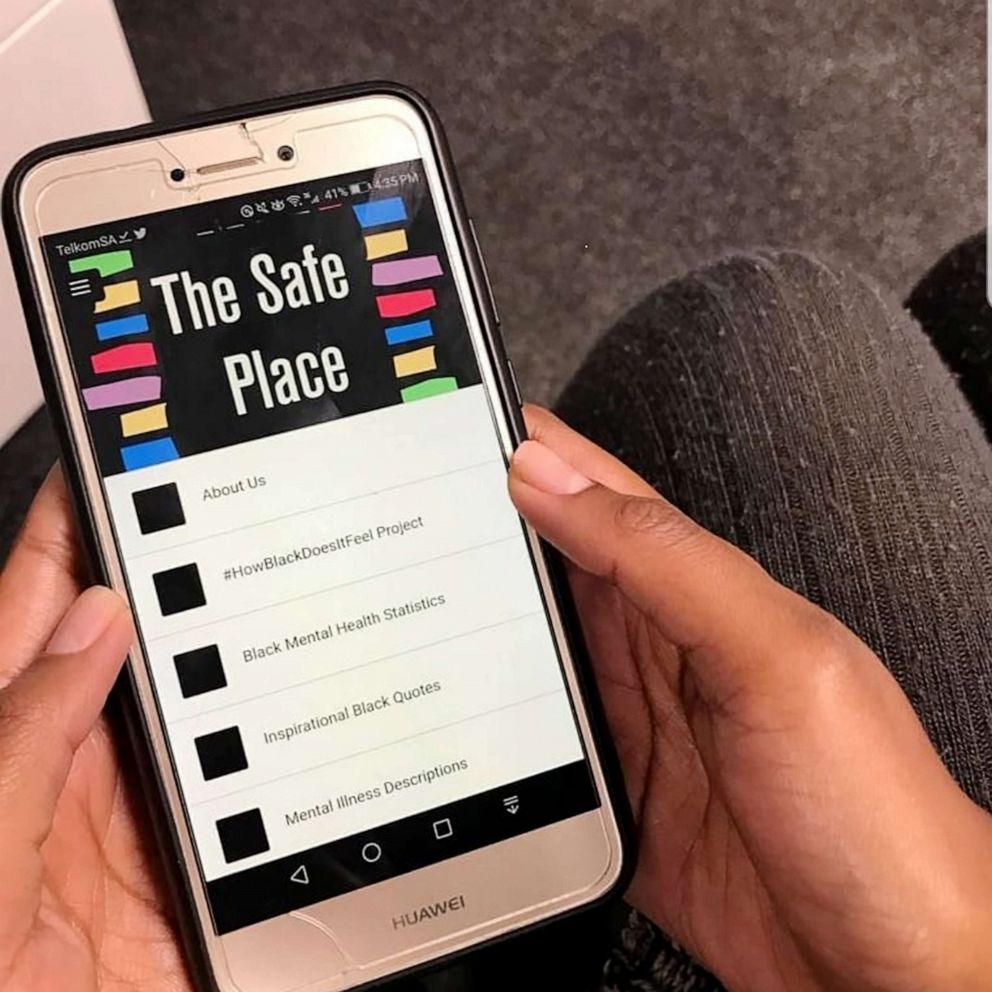 The app offers a comprehensive range of features, including Black mental health statistics, mental illness descriptions, self-assessment questions, self-care tips, a mental health directory, informative videos and articles, and more.
As The Safe Place app continues to evolve, Jasmin Pierre is dedicated to expanding its reach and impact.
The Safe Place app is currently fundraising on GoFundMe.