No Code, No Problem: Building A Meet-Up App For Black Women
When Olivia Hylton graduated from the University of Cambridge, she found herself struggling to make friends as an adult in a post-pandemic world.
The 26-year-old spoke to POCIT about creating a meet-up app to empower Black women to make friends anywhere they go.
---
Sistren is a digital platform that empowers users to make connections based on interests and proximity, with users able to create a profile, host events, and reach out to others that are local to them via the user directory.
Hylton, who had never considered becoming an entrepreneur shared that the app was born from a real-life need.
"I wanted an app that connected Black women with those who lived around them and that they could share life with," she told POCIT. "I didn't feel like Bumble BFF or Instagram really did that well, so I built something myself."
After stumbling across a King's College London Entrepreneurship Institute workshop series on starting a business, she decided to put the skills she learned into practice.
Gliding into the app world
Hylton also entered an early-stage pitching competition and was introduced to one of the winners Mercy Ofuya, PhD, who told her about Glide.
"My coding experience is limited to making my MySpace page pop as a teenager," Hylton shared.
"As a solopreneur self-funding Sistren, it was also important to choose an affordable option. Inspired by Mercy's success, I gave Glide a go. And within 6 days my [Minimum Viable Product] MVP was live!"
"Think of Glide like Canva for graphic design, but for building apps," Hylton told POCIT. "You don't need to know how to code, you just be willing to learn how to use the software."
"When I built Sistren, I started with a template, but it didn't have all the features I needed. So I watched lots of YouTube videos to learn how to build the features I wanted."
"They say if you're not embarrassed by your MVP, you've spent too much time on it."
Still, the process wasn't without its challenges: "It can be time-consuming, and you have to have to pay close to what you're doing attention. I can't count how many times I've not focused and tried to build a feature that hasn't worked because of something I missed off."
"The first version of Sistren was far from perfect. They say if you're not embarrassed by your MVP, you've spent too much time on it. It's just good to get something out there and begin to gain traction, even if it's a bit crap.
Empowering Black Women
Sistren has come a long way since the first iteration of Hylton's MVP – the bare-bones version of her app.
"Today, Sistren has the power to connect Black women worldwide, sparking international and intergenerational friendships. I recently had lunch with one of our first users and learned that she's still in touch with someone from our launch event last year."
Hylton is inspired by founders like Ashlee Wisdom and Eddwina Bright. The New York-based duo launched their no-code app Health in Her Hue using Glide.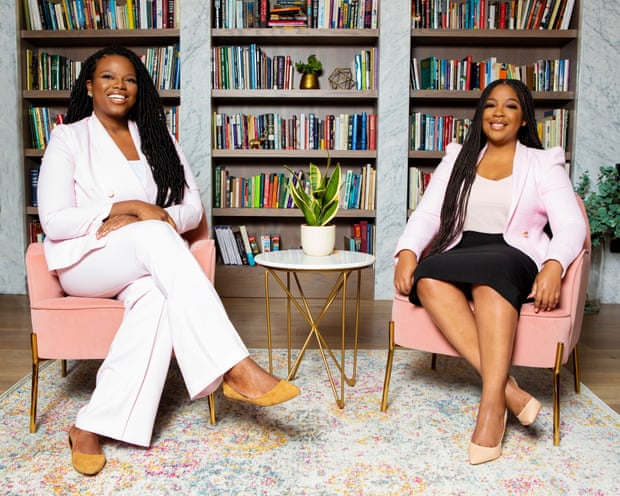 Their digital platform, launched in 2018, empowers Black women to find community and the resources needed for supportive, culturally sensitive healthcare. In 2021, the pair secured £$1 million in pre-seed funding.
Hylton hopes these success stories will encourage more Black women to embrace no-code app-builders and turn their visions into reality.