The Latinx Woman Founders Breaking The Glass Ceiling and Raising Millions
The number of Latinx founders in the US is continuing to growing at a faster rate than any other demographic. Yet we're all familiar with the drab stats: only 2.4% of total VC funding goes to Black and Latinx founders.
We've put together a list of some Latinx women founders who have broken through the ceiling: launching thriving and innovative companies developing new technology in software, medical, e-commerce and beyond. Read how they've backed their ideas, raised funds and are changing the lives of many.
Ariel Lopez, Founder Knac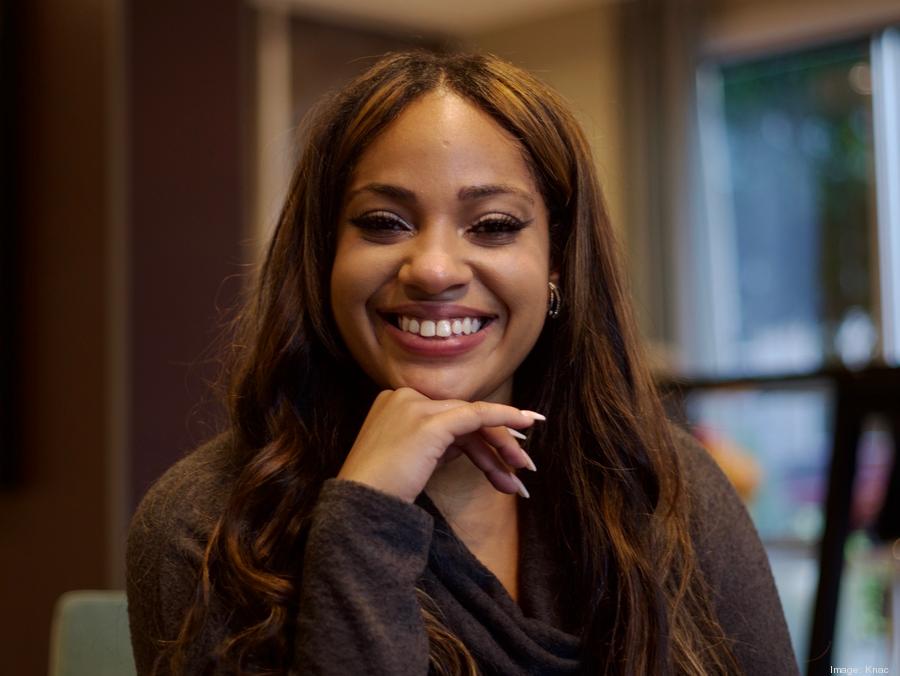 The lack of diversity in tech isn't a pipeline problem. It's a process problem, according to Ariel Lopez, the founder of Knac a recruiting software that uses AI to screen job applications. Ariel Lopez is a career coach and entrepreneur with expertise in digital media and technology, so she is quite familiar with the lack of diversity at well-known tech companies. Lopez wants to remove the bias in recruitment and improve diversity in hiring.
"Our ethos is just making this process more human and repairing the relationship between the company and job seeker," Lopez tells Atlanta Inno. "It shouldn't feel like you're throwing your resume into a black hole."
In 2019, Lopez launched the beta version, but when the pandemic hit, business stalled. Lopez joined the Acceleprise accelerator, which helped transform the company to be more data-driven and automated. The startup has around $500,000 investments, including funding from Google for Startups Black Founders Fund.
Cristina Junqueira, Co-founder Nubank
Cristina Junqueira is a rare fintech unicorn with a female founder. Cristina Junqueira wants to expand access to financial services and democratize financial services in Latin America. Growing up in Brazil, she knew of the hardships for those long ignored or overcharged by traditional institutions. Low-income, working-class citizens faced severe difficulties accessing financial services. In fact, in Brazil, 60 million people are unbanked. She launched Nubank in 2013 to change the financial future for many working-class Latin Americans.
Nubank is the largest fintech company in Latin America. The online Brazilian bank has grown to serve more than 25 million customers (across Mexico). It is valued at more than $10 billion—the only female-founded company to reach that size.
Daniela Perdomo, Co founder goTenna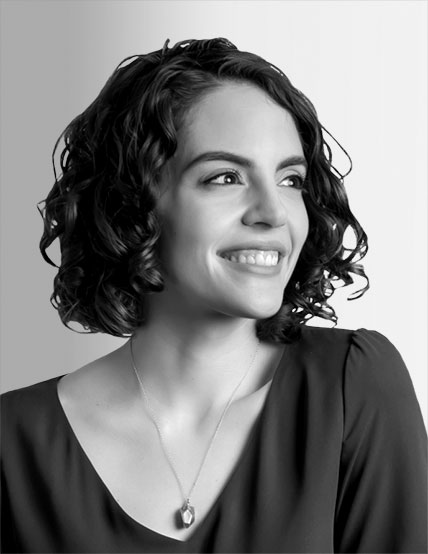 In the wake of Hurricane Sandy in 2012, Daniela co-founded goTenna; a networking startup focused on outdoors-oriented consumer products that let you text and share locations between smartphones off the grid. Essentially, goTenna is advancing universal access to connectivity by decentralizing it. goTenna Pro's mesh networking technology currently supports over 350 customers in mission-critical operations around the world. It's used by consumers and the U.N., Google, FEMA, the French Army, U.S. Special Operations Forces & the City of New York.
Daniela, who grew up in São Paulo, discusses the challenges of receiving VC funding in deep tech as a non-technical female founder, despite having game-changing software and hardware product and lucrative government contracts.
Despite the adversity, goTenna continues to experience rapid growth. It has shifted priorities from consumer tech (the GoTenna and Mesh series of gadgets) — to filling the needs of public-sector clients and working with companies to integrate tech into vehicles and airplanes. goTenna is known as the world's leading mobile mesh networking company.
Cecilia Corral, Co-founder CareMessage
Cecilia is the co-founder of San Francisco social enterprise and not-for-profit startup CareMessage, which uses text messages to deliver health information, reminders, and disease self-management education to over 1.5 million underserved patients across the United States.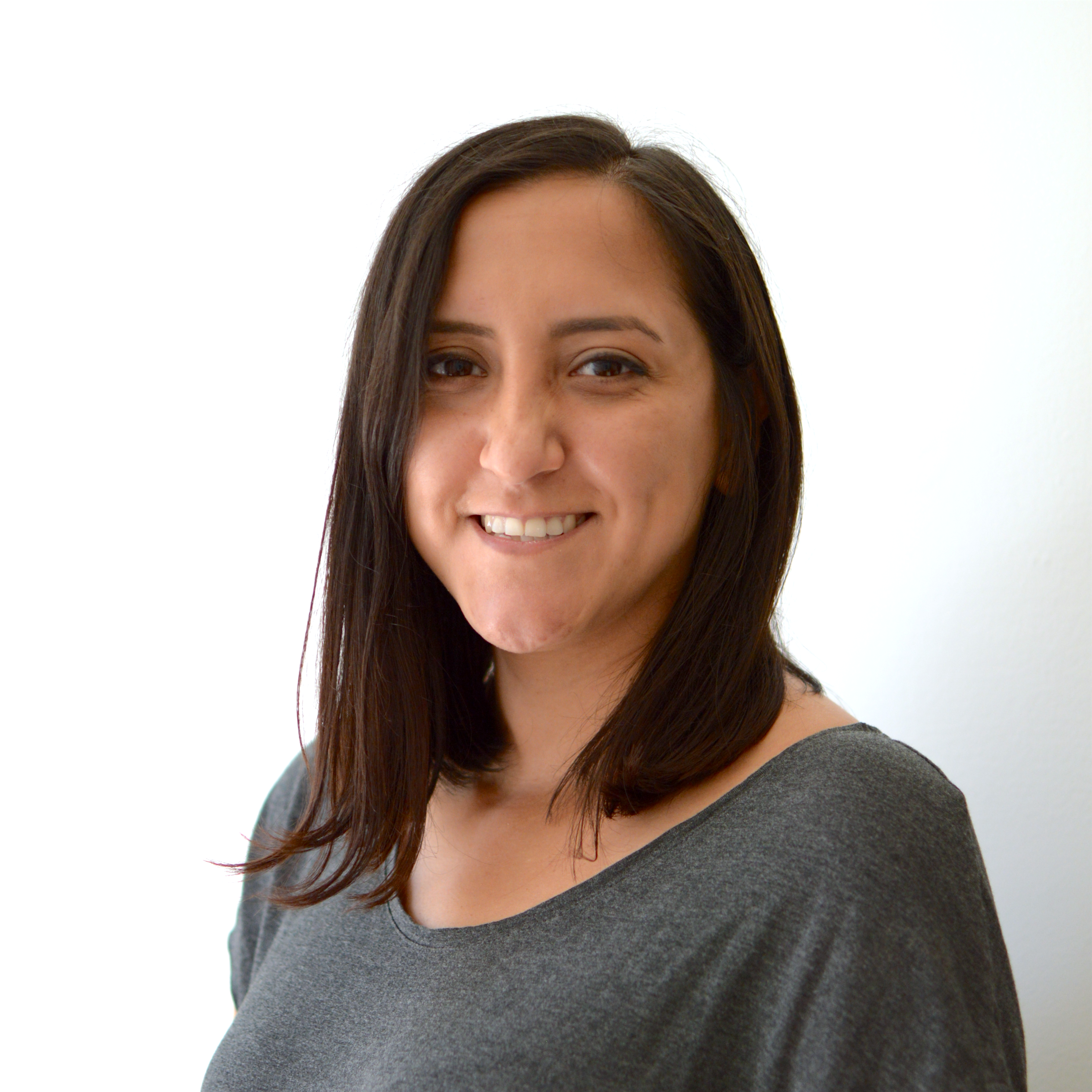 CareMessage runs health education programs that are focused on delivering actionable, low literacy, and culturally-tailored health information in English and Spanish., They leverage technology to fulfil the essential needs of underserved populations with an emphasis on holistic health and tackling health disparities for patients of various racial, ethnic, socioeconomic and immigrant backgrounds
Cecilia is an advocate for Diversity and Inclusion in the tech industry and actively collects and publishes data on Latina Tech Founders. Cecilia was featured on the 2019 Forbes 30 under 30 list for Healthcare.
Brittany Chavez, Founder ShopLatinx
Shop Latinx's idea was sparked after the 2016 presidential election when Brittany Chavez found herself at crossroads. She wanted to use her skills to develop solutions for the Latinx community. At the time, there was very little coverage amplifying Latinx small business owners' work, so Chavez built the platform Shop Latinx as a space that harnesses the power of investing in the Latinx community through the almighty dollar.
To source vendors for Shop Latinx, Chavez curates products by reading the reviews, quantifying the vendor's future growth and originality, and vets for Afro-Latinx and LGBTQ communities' inclusivity.
Shop Latinx's cultivated an online community with a loyal following. Their active Instagram audience is 67K strong and includes Zoe Saldana, Jessica Alba, and Tanya Saracho.
Cat Perez, Co-Founder HealthSherpa
Cat Perez had an idea that led her to a million-dollar 1st place prize from a Hackathon competition and a new startup called HealthSherpa. Perez's winning idea was a way to build a user-friendly HealthCare.gov for iOS. Coincidentally, HealthSherpa was about to launch, and Perez was asked to join as Co-founder and Chief Product Officer.
HealthSherpa guides customers along the difficult path of attaining adequate health insurance coverage (similar to Sherpa guiding hikers in the Himalayas). It helps Americans find an easy way to enrol in ACA plans.
Perez talks about her passion for building products and experiences that increase healthcare access and awareness to the LGBTQ+ community. They focus on creating inclusive products, including a filter by LGBTQ+ friendly providers when looking for a new health plan. Since 2014, HealthSherpa has over 1.4 million people enrolled in health coverage.
Liza Velarde, Co-founder Delee
An international business graduate turned entrepreneur, Liza Velarde, wanted to launch Delee because she was struck by several friends and families receiving poorly applied cancer therapies. Delee radically changes the way cancer is detected, monitored and treated. In 2018, cancer caused over 80,000 deaths in Mexico and the WHO ranks cancer as the 2nd cause of mortality worldwide, with an estimated 9.5 million fatalities.
Alongside the Delee team, Liza (who was 26) helped develop a Circulating Tumor Cell (CTC) detection technology involving a simple blood test that can isolate the CTCs from other blood cells. This allows doctors to monitor the progress of the disease in real-time and adjust therapy accordingly. "Our goal at Delee is to provide better, affordable technologies for detection and monitoring of recurrent diseases in low-income areas." To date, Delee has raised over $1.2 million.
Kristen Sonday, Co-founder, Paladin
Paladin, a company, co-founded in 2015 by CEO Felicity Conrad and COO Kristen Sonday, is an innovative platform helping narrow the justice gap. Sonday was motivated to launch a justice platform and provide equal access to justice after graduating from Princeton University and working as an international affairs specialist for the U.S. Department of Justice. She witnessed how complex the U.S. justice system, especially those with limited resources and the disproportionate availability of legal assistance for those most vulnerable in the system.
Paladin helps provide equal access to justice through an online network connecting and tracking pro-bono programs within corporations with clients who need their assistance. It is one centralized platform that can be used to staff, manage, and follow the impact of pro-bono work.
"Our goal is to increase pro-bono engagement while decreasing the cost," says Sonday, adding that, long-term, Paladin is interested in building a global pro-bono network to connect people in ways they have never been before.
Alexandra Zatarain, Co-founder, Eight Sleep
Alexandra is the co-founder at Eight Sleep, the world's first sleep fitness company. Eight Sleep designs tech-enabled products, like high tech mattresses and sleep products, to help bedtime into recovery time. To date, Sleep Eight has collected over 43 million hours of sleep data used to design the ultimate sleep experience.
Forbes reports the company's $40 million growth funding round, which brings their total funding to $65 million. With the additional funding, the company plans to invest heavily in scientific R&D, workforce and retail growth. They plan to launch a scientific trial with Stanford University focused on temperature regulation effects on sleep using Eight Sleep products.
If you want to see a larger list of founders, here is where you can find 100+ Latinx founded and led startups who have raised over $1M dollars.