How These Black-led VC Firms Are Putting Dollars in The Hands of Black Founders
According to a 2018 study by Equity Ventures, just 3% of Venture Capitalists are Black. This presents a problem because venture capitalists tend to fund people that look like them. The current demographics of most venture-backed startups should therefore be of no surprise.
Exacerbating the problem, minority founders consistently lack access to capital. The average Black entrepreneur starts a business with around $35,205 in the capital [white entrepreneur receives $106,720 in comparison]
Driving change
To grow a more equitable and diverse ecosystem, Black/minority-led venture capitalist firms have launched to exclusively target traditionally underfunded entrepreneurs.
We're taking a look at some game-changing Black-led Venture Capitalist firms breaking down structural barriers for entrepreneurs and making a difference in venture capitalist funding.
Backstage Capital
Arlan Hamilton launched Backstage Capital in 2015, a venture fund to invest in underrepresented entrepreneurs. Her firm's mission was to provide early seed funding to founders consistently underrepresented e.g. women, people of colour, and the LGBT+ community.
Since the firm's launch, it's invested in more than 150 companies led by underrepresented founders. It's portfolio companies have raised more than $50 million in additional funding and in 2018 they launched an accelerator, Backstage Studio to four cities, including London.
The Black Angel Tech Fund
Founded in 2015, The Black Angel Tech Fund is a hybrid angel and micro-VC investment fund committed to investing early in innovative Black-Led technology companies.
The idea for the fund arose after a panel session at the Standford Black Alumni Summit. The intense dialogue around the lack of access for Black tech founders sparked a simple realization – the pool of potential Black angel investors could "bridge the gap" in funding for Black tech founders.
To date, Black Angel Tech Fund has made five investments. On Second Thought, lets users take back transactions before they get to the other person. KIT is a product recommendation platform that leverages the power of social media influencers, and CEEK VR is a next-generation Virtual Reality platform.
New Voices Foundation
In July 2018 Essence Ventures CEO Richelieu Dennis announced New Voices Foundation a $100 million initiative created to invest in and empower women of colour founders.
This groundbreaking initiative offers direct support, coaching and mentorship. They work with businesses from their seed round to their series C. To date, it has invested more than $1.4 million in the capital.
Their recent investment, NaturAll Club [a Black hair care company which creates products that foster and uplifting the community] raised $1million. New Voices Fund also led the Series A funding round of Beauty Bakerie, an e-commerce beauty cosmetics company founded by a young entrepreneur, Cashmere Nicole.
Fearless Fund
The Fearless Fund is built by women of color for women of color. Launched by entrepreneur, angel investor, author, and marketing expert, Arian Simone, alongside actress and entrepreneur, Keshia Knight Pulliam.
Working in partnership with their exclusive network, the pair have launched a $5 million fund to invest exclusively in early-stage businesses run by women of colour. Currently, the fund has five companies in its portfolio, including Ellis Island Tea founded by Nailah Ellis-Brown, the first African-American female ever to own a beverage production facility.
Collab Capital
Collab Capital, a recently launched Atlanta based fund by three Black entrepreneurs, Jewel Burks, Justin Dawkins and Barry Givens. As founders of separate companies, they knew all too well the struggles talented Black founders face in venture funding. They launched Collab Capital with a $50 million target aimed to support other entrepreneurs to receive the early funding they need to launch their businesses.
Alongside the fund, the trio has launched a new kind of investment vehicle they call a Shared Profit and Collaborative Endorsement (SPACE). This kind of investment deal is a way to help their investors from the sports and entertainment industry, who might be unfamiliar with VC investing, bridge the gap between the two worlds. Ultimately with SPACE, Collab Capital will provide financial and social capital to help Black founders build profitable and sustainable businesses.
Lightship Capital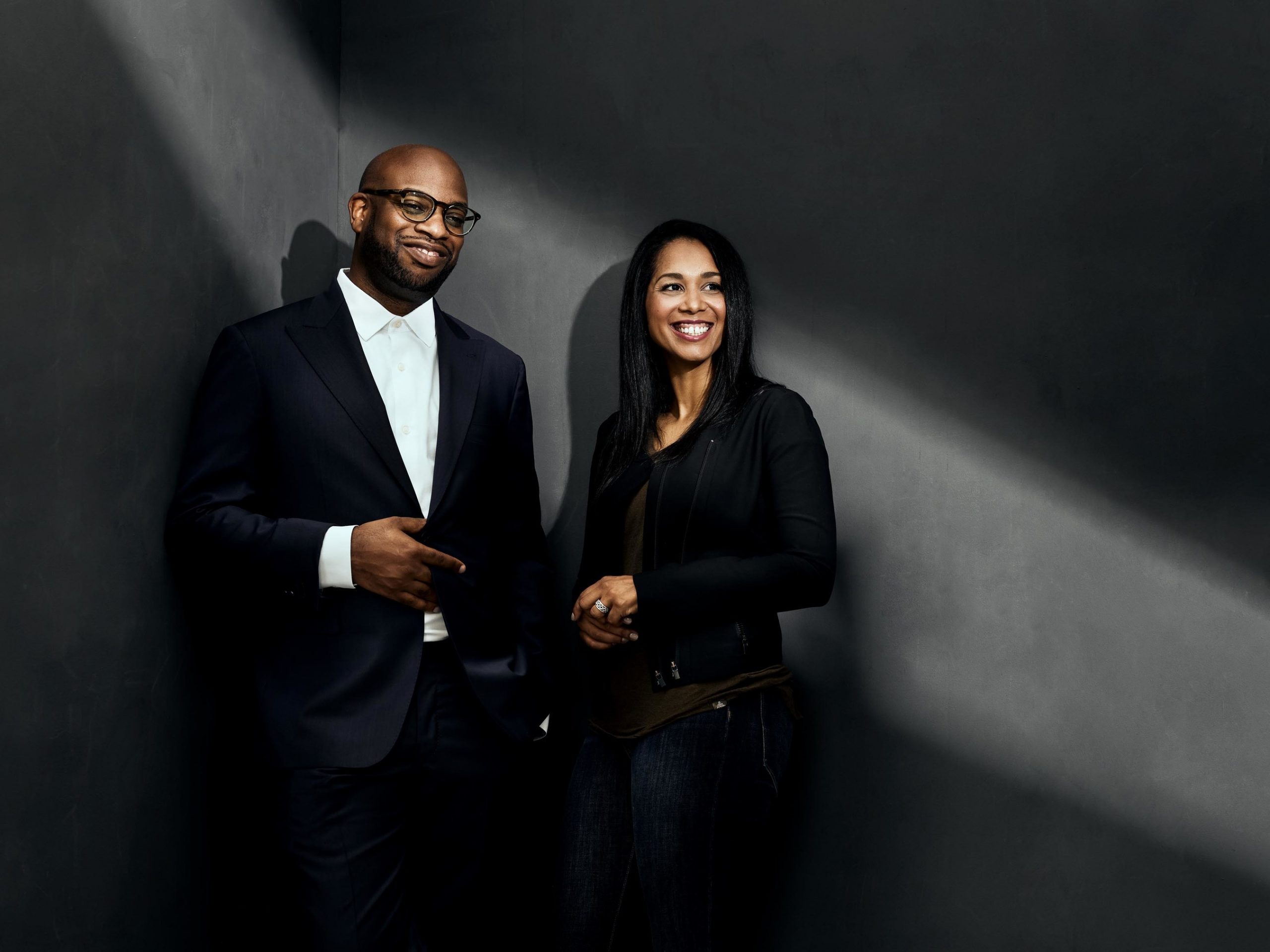 Lightship Capital launched in 2018 and founded by the married duo, Brian Brackeen and Candice Matthews Brackeen. They invest in early-stage companies across the Midwest led by Black, Indigenous, LBGTQ+ community, women and people with disabilities.
It's most recent Lightship Capital Fund II surpassed its initial target of $25 million and raised a total of $50 million. They made its first investment in a food technology startup, FreshFry founded by Jeremiah Chapman, a former Forbes Magazine's 30 Under 30 in Manufacturing.
Impact X Capital
Founded in 2018, Impact X Capital invests in underrepresented and underfunded entrepreneurs from across Europe. Co-founders Eric Collins and Paula Groves inspired to change the narrative and put their resources into something that was going to benefit under-represented entrepreneurs. By December 2019, they raised £100 million to support businesses run by minorities and women. Their portfolio includes several ambitious startups across the media and entertainment, tech, health and education.
Since late 2018 Impact X has reviewed over 700 companies making 21 commitments and closing on 17 investments. One of its first investments was Predina, a smart navigation software which looks to prevent road traffic accidents. Predina was founded by Bola Adegbulu and Meha Nelson and uses AI to predict the safest routes for any car journey. Also in its portfolio is Raylo, a UK company providing a sustainable solution to the disposable phone culture. It offers a leasing service for smartphones, giving customers a new handset every two years in exchange for a monthly subscription fee.
Final Thoughts
The list above is just a taste of some of the VC firms supporting underrepresented founders. Special mention to Harlem Capital and Slauson & Co [and the many other firms doing this work] for their investments in minority-led businesses which opens up opportunity for so many entrepreneurs.
Due to the contribution and financial backing of Black-led initiatives in venture capitalism, we can be hopeful for a more equitable representation in a space that has traditionally lacked diverse voices. The more VC firms that continue to invest in minority founders, the more there a shift in the current narrative will occur. Black-led VC firms are leading the way and levelling the playing field. They're creating a fairer future, a more varied investment ecosystem, and access to capital and growth for ambitious entrepreneurs.