This Black AI Evangelist's Tech Hub Is Transforming Mississippi In More Ways Than One
The Bean Path is a nonprofit organization founded by Dr. Nashlie Sephus, which is using tech to sow expertise, grow networks, and fertilize communities in Mississippi.
The Makerspace, a 6,400-square-foot collaborative community workshop building, is the first step in solidifying Sephus' vision of creating a science, technology, engineering, art and math (STEAM) hub on 21 acres of previously neglected land.
Identifying Blind Spots
The Jackson, Mississippi native was introduced to engineering by her eighth-grade science teacher. After pursuing a degree in computer engineering, Sephus earned a PhD in electrical and computer engineering from Georgia Tech.
For over a decade, she worked in AI at several leading tech companies and was the CTO of visual recognition technology startup, Partpic, which Amazon acquired in 2016. Since then, Sephus has focused on promoting education and training around responsible AI as the principal AI/ML evangelist for Amazon AI.
"I'm a black woman with a southern accent who has been immersed in machine learning technologies as both a scientist and a consumer," she told Amazon.
"I have a personal interest in making sure these technologies are developed and deployed accurately and responsibly. I also want to ensure that the people in my community are in-the-know about the technology and the important topics surrounding it. I'm dedicated to identifying potential blind spots."
It was this dedication that spurred her decision to purchase a 12-acre stretch of Gallatin Street in downtown Jackson in September 2020. Since then, Sephus has transformed a once derelict part of town into a 21-acre premier STEAM hub of opportunity for the community.
Sow, grow, fertilize
Today, the Bean Path offers a range of initiatives to show technical expertise and provide the technical support needed to grow Mississippi's networks and communities.
"If you're not associated with a college or university, there's really no place for you to go to get this type of tech training and free access," Sephus told local television station WLBT. "So we want to be that place where they can come and get that."
The nonprofit's services include a Tech Help Desk, Tech Talks, after-school robotics, design and digital arts programming, summer schools, scholarships and grants for students.
"We also have a membership model where adults can have 24-hour access to the building," Sephus added. "If you need access to a soldering iron, if you need access to our laser cutter, or our 3D printers, we have them here, and we're getting more equipment as we go."
Interns and paid members can also use the space and equipment for their hobbies and businesses, and an Older Adults Technology Services program is being developed.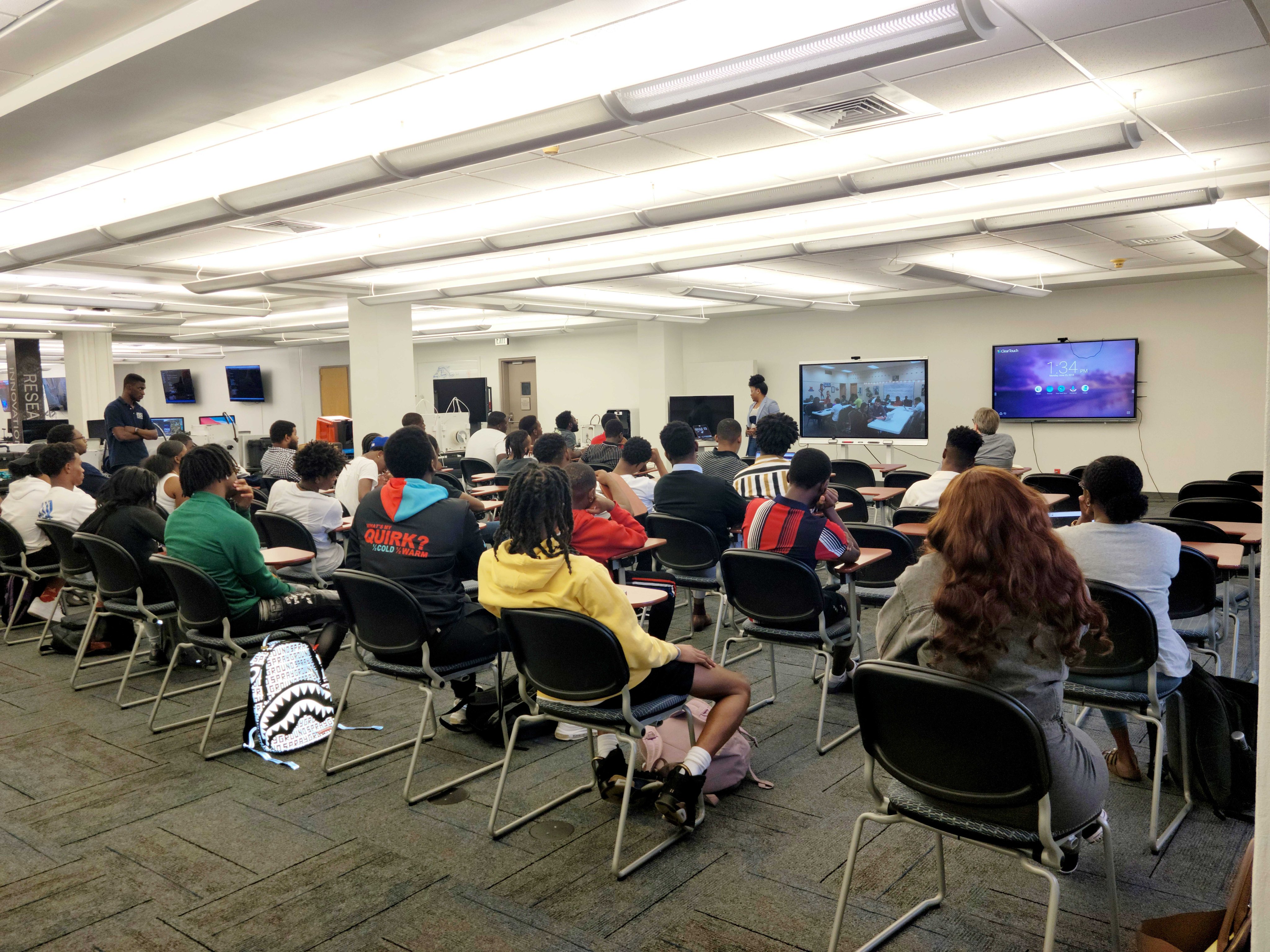 Live, Work, Play, Eat
"We have a vision of this space including housing, retail, offices, opportunities for companies, and resources for entrepreneurs," Sephus told the Mississippi Business Journal.
"My goal is to turn this space into a self-sustaining village where people can live, work, play, and eat."
Sephus told the Mississippi Business Journal that downtown Jackson is just the beginning. She intends to create similar tech ecosystems, using tech to empower communities throughout Mississippi.