New SANS Program For BIPOC, Women Brings Cybersecurity To Life Through Hacking Games
The SANS Institute and Sinclair Community College have teamed up with the National Science Foundation (NSF) to launch the JumpStart into Cyber summer program for underrepresented student groups.
The program aims to "engage and empower underrepresented student groups, including women, Black, African American, Latino(a), Hispanic, and Indigenous students" by providing them with a two-step cybersecurity summer experience which leverages the gamified learning experience of CyberStart.
Hacking simulations
The program kicks off with CyberStart, an online gamified learning platform created by experts at SANS, the world's largest provider of cybersecurity training and certifications.
Over 300,000 students worldwide have already entered into the CyberStart's online world as cyber agents, solving crimes and tackling over 200 hacking simulations.
By participating in the game, students gain industry-respected skills, such as forensic analysis, password security, and programming.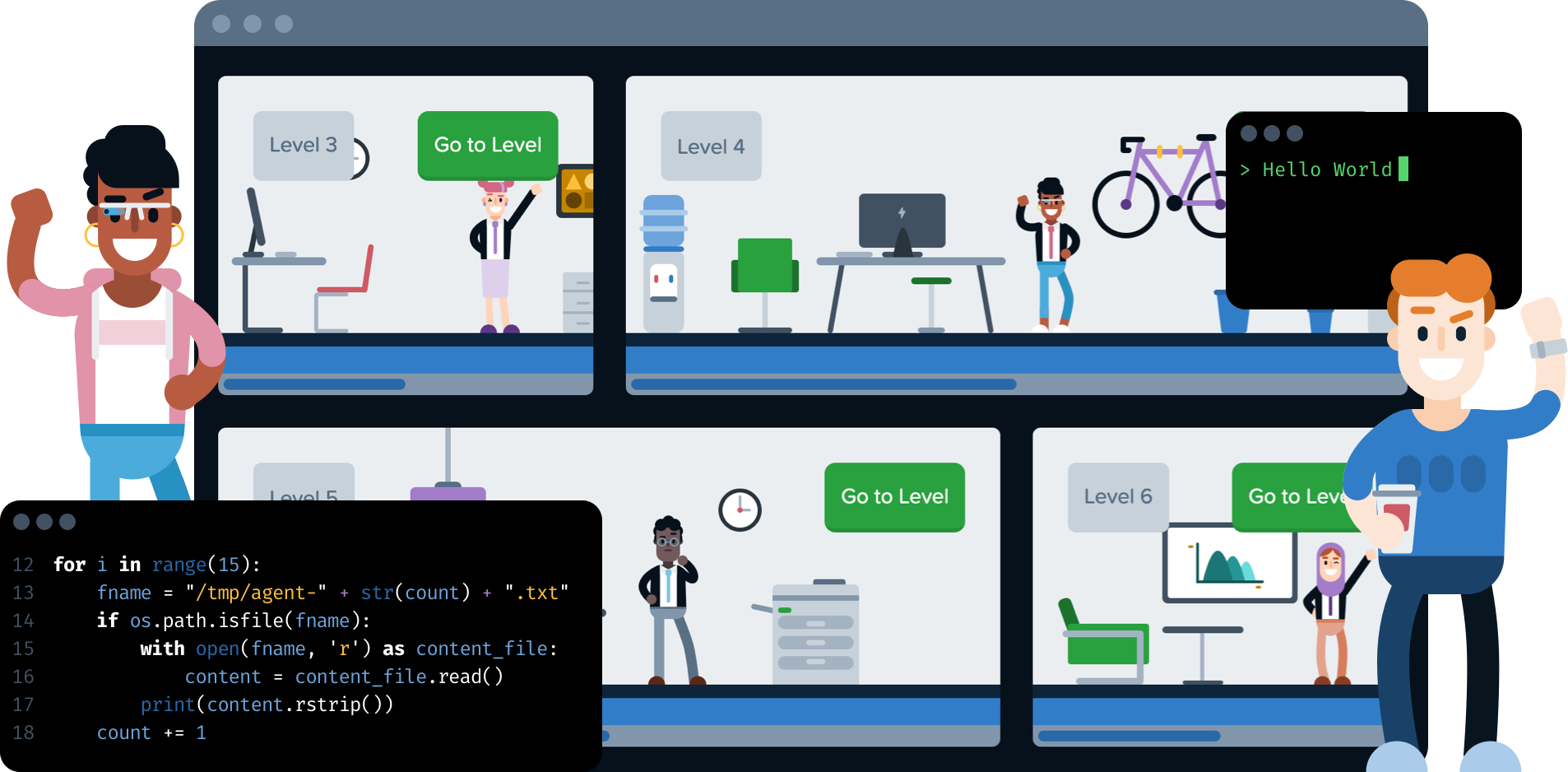 Prestigious Training
The top 250 high-performing students in CyberStart will have the opportunity to advance to SANS' prestigious SEC275: Foundations training course.
This course, which has been taken by industry and government cyber professionals, equips students with the necessary knowledge and skills to pursue the GIAC Foundational Cybersecurity Technologies (GFACT) certification. GFACT is a highly regarded credential within the cybersecurity industry, validating real-world job skills and enhancing career prospects.
Read: Damilola Awofisayo Is The Black Teen Behind TecHacks' Hackathons
"This initiative is a significant step forward in bridging the equity gap in the cybersecurity industry," said Monisha Bush, SANS Mission Programs and Partnerships Coordinator and a member of the SANS DEIB Task Force.
"By providing an engaging and accessible platform, we hope to inspire a new generation of diverse cybersecurity professionals, with a special emphasis on uplifting communities with limited representation."
The White House Black History Month Roundtable
The JumpStart into Cyber program is a response to this year's White House Black History Month roundtable on the state of cybersecurity in the Black community.
The NSF announced a no-cost, cybersecurity program targeting undergraduate students who attend Historically Black Colleges and Universities (HBCUs) and Predominately Black Institutions (PBIs): the Jump Start in Cyber program.
The NSF also announced $1.5 million in additional funding to support, identify, and implement strategies that have been shown to be effective in attracting, retaining, and graduating students from backgrounds underrepresented in cybersecurity.
Interested students can find out more about the program here. Applications are open until Sunday, June 4th, at 11:59 pm EST.