"Angel investing is more than just writing a cheque" — Biola Alabi, Nollywood producer and tech investor
Startup investing in Africa has come a long way, partly due to the work that angel investors do in helping startups take off. Angel investors are the individuals who provide early-stage financing for startups, helping them get off the ground, and hopefully attract bigger investments.
Because they invest at the very early stages of a startup's life, the chances of failure are really high, yet many startups may never get started without the money they invest.
We spoke to Biola Alabi, an angel investor and the founder of Biola Alabi Media, a company that produces film and television content. If you've watched Nollywood movies such as Lara and the Beat, Banana Island Ghosts, and Bukas and Joints, then you have her company to thank for it.
Can you give us a brief history of your professional experience?
My career has seen me work in different industries. I started out working in the automotive sector before moving to startups and then media. Working in the media was actually what led to me returning to Africa.
When I started working in Africa, I became more obsessed with impact. So for me, if I was going to leave the US to return to Africa, anything I did had to be impactful.
There was no point in being here if I was not going to make an impact. Currently, I run a strategic and advisory company that also produces film and television content.
How did you get started with angel investing?
For me, it was really about investing in people. Of course, people with good ideas often asked me to invest, but I always thought of formalizing the process.
The founder of Big Cabal Media reached out to me on Twitter for a meeting, during which he told me about what they wanted to do and where they planned to go with the business.
At that time, I was a subscriber to TechCabal's newsletter. Being a part of a tech ecosystem, I knew that reporting on ecosystems was important for building one.
I was really interested in what they were doing and that they would be Pan-African, so I wrote a cheque. I believe I was one of the first people who did that, which started my journey.
Once again, it was always about what the company was doing, solving a pain point or creating jobs for young people on the continent and Nigeria. These were all things that were important to me. So, after Big Cabal Media, I started looking at tech companies to learn more about the tech ecosystem here.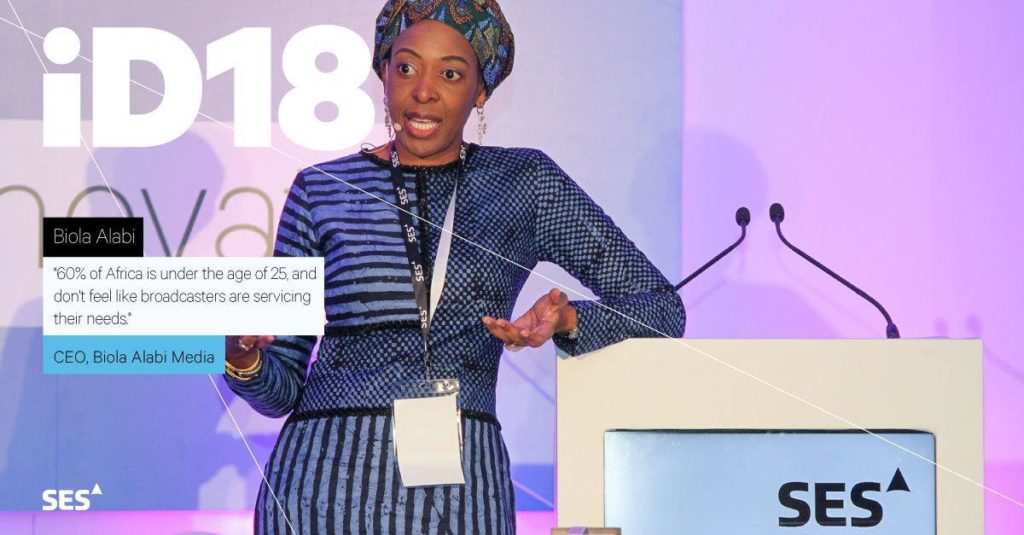 I visited CcHUB and got involved with Lagos Angel Network (LAN) because I also wanted to learn more about angel investing from an educational perspective, and LAN was a great place to do that. There's so much around angel investing. It's not just about writing a cheque; it's also about rolling up your sleeves and helping the entrepreneurs.
There was a lot of learning to do, and I learned a lot from my first investments.
You've mentioned impact, but what else motivates you?
Well, angel investing is literally about people; it's about investing in people who have a good idea. So part of how I see my role as an angel investor is how I can help the company grow and the value I can bring to them.
Sometimes there are companies where you don't have the opportunity to roll up your sleeves and get involved. I've made some of these investments and found that I don't enjoy them as much as companies helping out.
At the end of the day, we're angel investors and not executives. Still, if we can help the executives strategize, think differently, and open our network to them, I believe that's when we're adding real value.
I've worked in roles that have required me to add value to companies from a strategic perspective to grow portfolios within companies throughout my career. These are things in my wheelhouse, so I'm very excited if I can bring them to a startup.
I'm also excited when we can build corporate governance into their systems. As early-stage startups, they need to start thinking very early about ensuring that the business is structured correctly. Hence, structuring businesses is something I enjoy doing too.
Angel investing is really about making a change. Of course, hopefully, we make some profit in the long term, but that's not what drives me. So while angel investing is part of my investment portfolio, it is not a core part. I only invest money that I don't mind losing, and we need more people to invest in early-stage startups on the continent.
Are there specific industries that you're interested in, and why?
There are things that I'm interested in, but sometimes, that's also not what drives my investments. For some, it could be that the market is not large enough or that I don't think the solution is something that we need right now. For example, I'm interested in the health sector, but sometimes I see businesses and don't invest in them.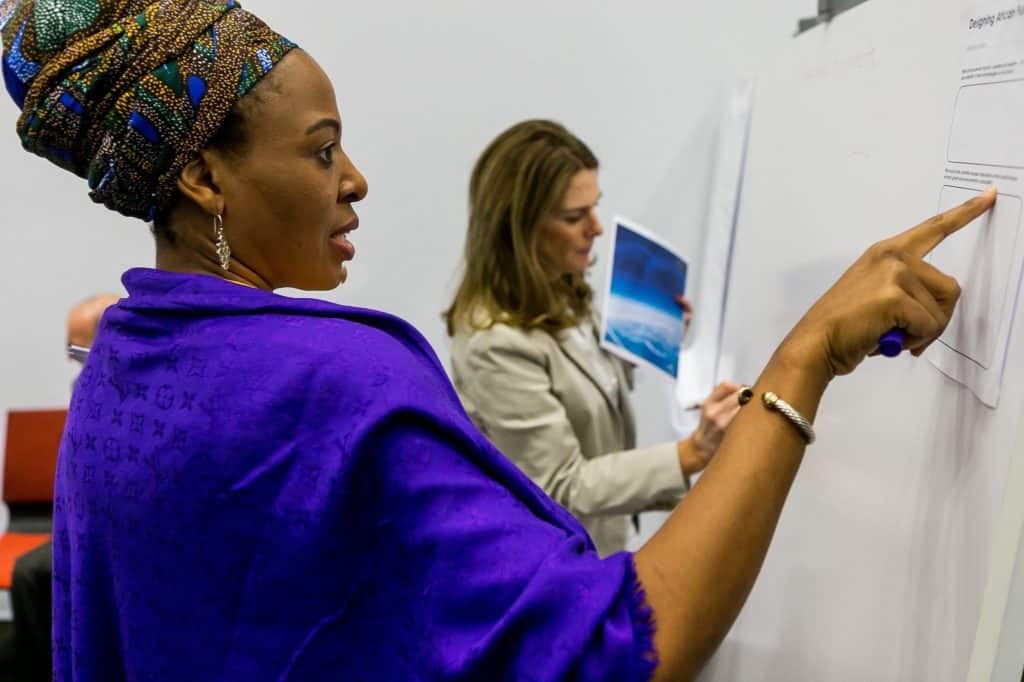 Sometimes it's the leadership because you need a great team to grow and scale a company. They don't necessarily need to have the right answers, but I really have to believe in the team.
For some businesses, it's just about how passionate I am about the solution. I might not necessarily know the big picture, and they might have to pivot a few times in their journey, but the fact that they were thinking about solving a complicated problem can sometimes motivate me to write a cheque.
I am very decisive because I've learned that the sooner you can decide as an investor, the better for you so that you don't waste your time or the entrepreneurs.
I'm very interested in health and education; in the past, I've worked with a company committed to using media to educate.
I'm currently working with an edutech company, and they're building some really cool and exciting stuff. Anything that saves or preserves life can move our health system forward or eliminate a lot of the friction in our financial system is interesting to me.
Are you like most angel investors who invest at the early stage?
Angel investing is really early stage. We come in very early to go out and prove to bigger investors that you have a product people are willing to pay for. Sometimes we come in at the idea stage, especially if you're a first-time founder, but that's rare. Most, if not all, investments I've done have been in companies with at least a minimum viable product (MVP).
By your standards, what shouldn't a startup be doing?
I think one of the things a startup should not be doing is hide its challenges from investors. So startups usually have challenges, and they only give you the good news a lot of the time.
I try to advise startups to show the good, the bad, and the ugly sides of their business. They should ask for help when they need it, so startups need to be as transparent as possible.
Even if things are going badly, you should not ghost your investors. Instead, keep them informed because it's a tiny community, and word travels very quickly.
If you're a founder, you never know when an investor is capable of helping you. Also, when making demands from investors, be very clear. Angel investors are busy, but they want to help, so make it easier to do that by being specific.
What's your average ticket size for a company?
The cheques vary in size depending on the entrepreneur's journey and where I think the company is. For example, I've written cheques for $5,000 all the way to $25,000. Currently, I'm going out of my comfort zone and writing larger cheques.
What companies do you have in your portfolio?
Chekkit, Big Cabal Media, Nature's Bounty, Trove, and a few others, which I won't disclose.
Have you had any bad investments so far?
I'm not sure I'd call them bad investments, but there've been a few that haven't worked out. The company just wasn't the right company at the right time, and with those companies, you take it on the chin and move on. For some of these companies, I've stayed in touch with the founders and have explored investing in new projects that they are working on.
What are some of your significant wins?
One of the most notable stories for us has been Big Cabal Media and the transition from the founder who was also the CEO to a new CEO. So the founders wanted to move on to something else and had to be replaced. I'm the chairwoman of the board, and that phase needed to be handled well.
Succession planning was not something we thought about before then, but I now encourage founders to consider it. You never know if you want to move on to something else or if you are the right fit for the company's stage. Being able to pull it off successfully is something that I'm incredibly proud of.
Are there opportunities that you regret passing on?
I'm not sure I regret the opportunities I've passed on because I try to learn from them. I'm an angel investor, and that means I invest my money. I have a budget that I work with, and sometimes I pass on some deals because my budget does not cover them. One of the things you must have as an angel investor is a discipline to don't get burnt out.
Occasionally, I go over my budget, but I try not to overstretch myself. I enjoy what I do, and if I start to overstretch myself, I might not enjoy it as much. So when I see some of these deals that I cannot invest in, I try to introduce them to other angel investors I know.
How can founders reach you?
I'm very active on Twitter and LinkedIn, and I'm open to having a chat with anyone.
The article was originally published here.