10 Inspirational Black British Women Who Code!
In honor of October being Black History Month in the UK, we highlight ten influential Black British women who code and break down barriers. For more Black British Tech stories, see our BHM feature on UK founders from 2017.
Charlene Hunter – Lead Software Engineer at Made Tech, Founder Coding Black Females
Charlene is the founder of Coding Black Females one of the largest platforms for Black female coders in the UK. Charlene wrote her first line of code at the age of 10 and went on to earn a BSc in Mathematical Sciences and an MSc in Computer Science before embarking on a professional career in coding. Charlene is the Lead Software Engineer at Made Tech and has been named one of Tech Nation's 50 most inspiring, prominent, and influential Black voices in UK tech. Charlene also co-hosts Meetup and Code, a place for developers to meet and share their knowledge.
Follow Charlene on Twitter.
Hosanna Hali – Technologist at Microsoft, Founder of The Tech Corner
Hosanna is a Computing Graduate turned Technology Strategist with Microsoft. She also founded the TechCorner, a platform designed to inform, inspire, empower, and inform other Black professionals in the industry. Check out our interview with Hosanna.
Follow Hosanna on Twitter.
Temi Olukoko – Software Developer and Youtuber
Temi is a Graduate Software Developer and YouTuber passionate about inspiring more Black and women of color to join the tech industry. Her YouTube channel shares her insights into the tech industry, advice on learning to code, and STEM careers in the industry. Temi advocates for making tech as simple as possible.
You can find Temi on Twitter, Instagram, Medium, and YouTube.
Fey Ijaware – Software Developer, Founder: Code Possible & CodeandStuff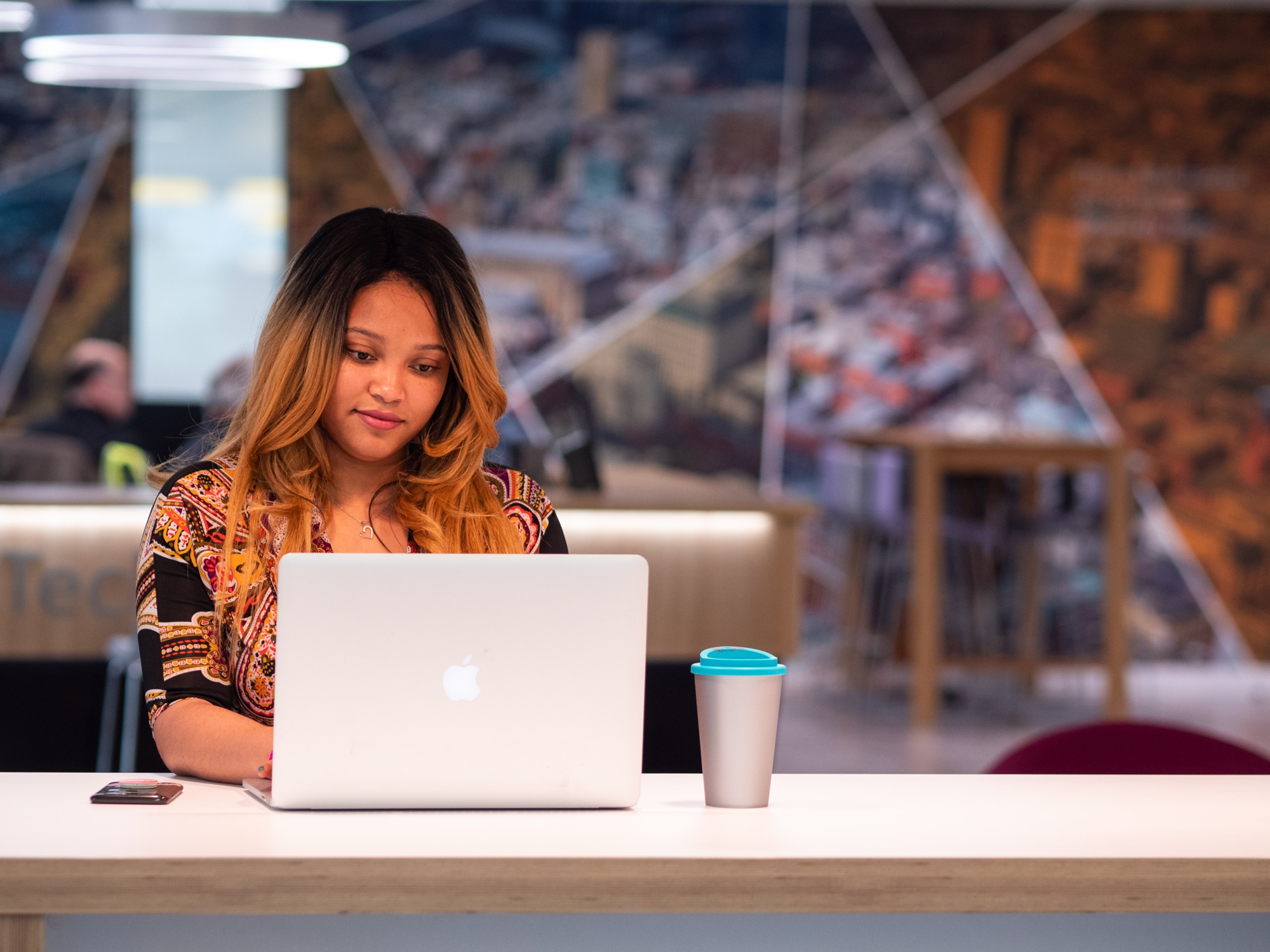 A self-taught Software Developer who specializes in Web and Android Development. Fey is the founder of Code Possible, a software development learning platform for inspiring developers. Fey is also the founder of CodeandStuff, a coding and networking community for women and non-binary developers in Manchester.
Follow her on Twitter and Github.
Buki Kekeré – Technical Engineer and Founder of #CodeXHiphop
From her early days playing around with Myspace, Buki discovered a passion for coding. This passion led her to quit her job in sales, learn how to code, and pursue a role as a Developer. Buki is now a Technical Engineer and a Fine Artist. She has blended the two worlds to become an inspiration in the industry.
She is the founder of #CodeXHiphop – a masterclass designed to demystify the stereotypes that coding is not for creatives.
Follow Buki On Twitter
Amina Aweis – Software Engineer & Content Creator
Amina left her career in the film industry to start her journey into tech. Amina credits her break in tech to a 4-month intensive Bootcamp through BT called FurtHER.
Amina is the creator of the Coding Roadmap, an online resource to inspire others to get started in the tech industry without a degree. She runs a YouTube channel called Develop with Amina, where she shares her experiences and insights into breaking into tech. She is 1/3 of The Black Muslim Girl Podcast.
Follow Amina on Twitter, Medium, or as one-third of the TBMG Podcast.
Clamp Digital Agency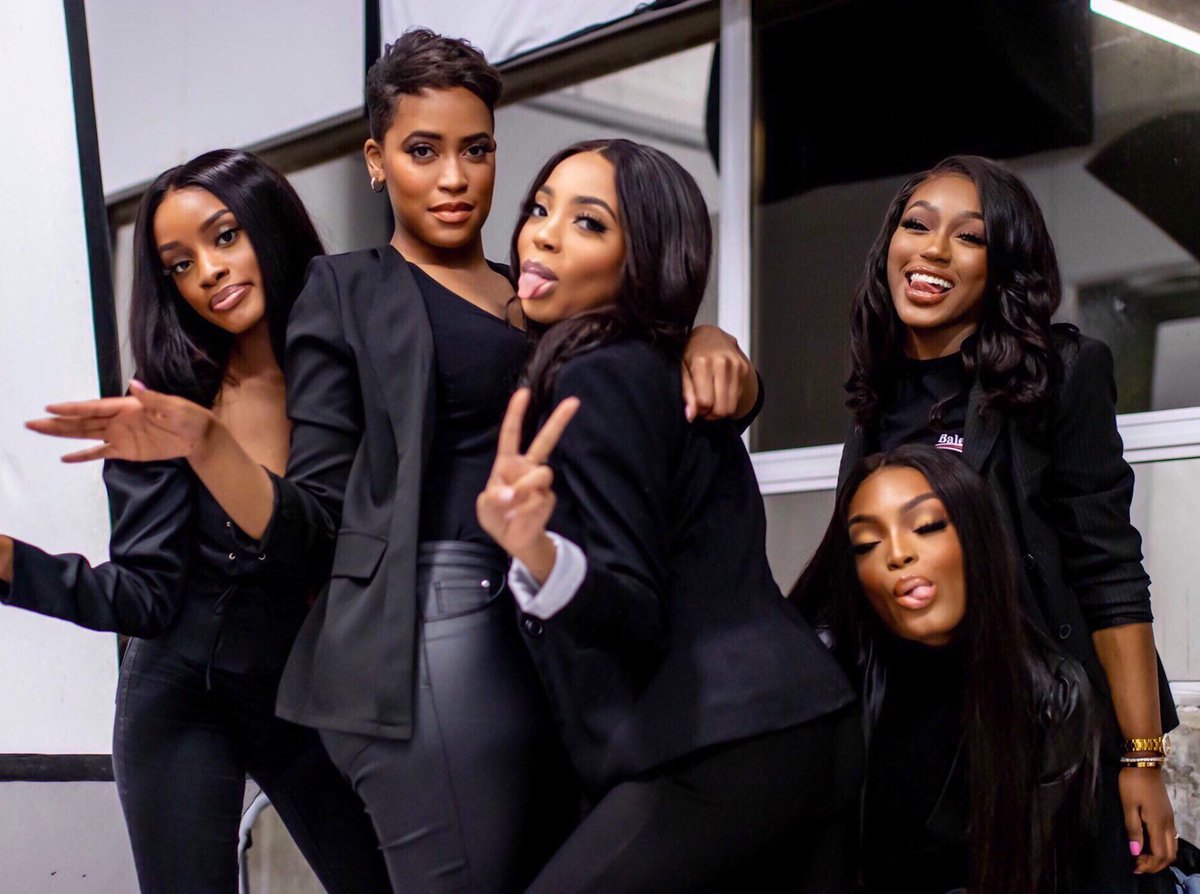 The Clamp agency was formed through the partnership of five women across the tech, design, and architecture sectors coming together as one to create a digital powerhouse: Clamp. The agency was founded by Claude Kiseke, Laila Katumba, Aurelie Tshiama, Mabintou Kolley, and Perola Da Cru.
They each come from different tech backgrounds: a front-end developer, a full stack developer, a digital designer, an interior designer, and a UX/UI designer.
Follow the Clamp Agency on Instagram.
Sandra Okoli – Software Engineer at ASOS
Sandra is a former digital marketer turned web developer who says learning to code is the best decision she's ever made. A software engineer at ASOS, she learned the fundamentals of programming and Web Development through a 12-week immersive course at General Assembly. Sandra is currently a part-time instructor teaching others how to code with General Assembly.
Follow Sandra on Twitter
Jennifer Opal – DevOps Big Data Engineer & Blogger
Jennifer is a DevOps Big Data Engineer at BTGroup. She typed her first line of code using HTML in October 2017 with Code First: Girls. Her enthusiasm for code earned her a place on the BT FurtHER Digital Intensive Program, leading to her role with BT as a Devs Ops Big Data Engineer. She shares her tech journey on social media to inspire other women to consider careers in the industry.
Jennifer has been featured in The Guardian, Women In Tech, and The Tech Connoisseur. She uses her platform to highlight the importance of inclusion in the workplace. She's also created The Opal Newsletter", a monthly newsletter that provides free to low-cost coding resources to those who are on their coding journeys
Follow Jennifer on Twitter.
Lola Odelola – Software Engineer & Podcaster
Lola is a Software Engineer who simplifies the technical world of coding through her blog. She is the creator and host of Lost in the Source Podcast, where she talks about her journey through tech and explains technical concepts. She runs Rubber Duck Office Hours, where users can schedule 30-minute blocks to go over their code and other coding quirks.
Follow her on Twitter, and Podcast Lost in the Source Podcast.