The Black Founders Tackling Mental Health
Now, more than ever, mental health is making national headlines. Yet when it comes to treatment for mental illness, Black people are at a severe disadvantage. This past year alone, the pandemic, Black Lives Matter and fighting a system of oppression and racism has taken a significant toll on our mental health. However, due to the stigma in the community of seeking help, we aren't supported in our struggles. When we seek help, it isn't easy to find providers who understand us, trust us, and relate to our experience. There are also socioeconomic barriers to mental health care, including cost, access and a lack of diverse professional representation.
May is Mental Health Awareness Month in the US. This article is about some Black founders who struggled with their mental health and then became passionate mental health advocates for our community. Launching their own companies, these founders are committed to making mental health care accessible, providing therapists who look like us, and are reducing the stigma of mental illness within the community.
Kevin Dedner
Founder and CEO Kevin Dedner is on a mission to remove barriers to mental health care for people of color by rooting its services in evidence-based methods of cultural humility. Hurdle uses a scientifically validated tool to measure cultural responsiveness and provide appropriate training and coaching for its therapists. It leverages technology to cultivate a virtual safe space with culturally intentional content and services that support self-mastery and well-being.
Kevin talks about his period of depression. He found the most significant challenge and barrier to effective care were finding the right therapist who could truly understand and connect with his life as an African-American. As the founder, he knew it was up to him to convince other people that his idea was worthwhile to invest in. Providing broader access to mental health service and meeting the needs of underserved populations was a worthy investment.
In 2021, after two years of pitching Hurdle's vision for culturally intentional therapy to investors and health leaders, Hurdle successfully closed a $5 million series seed financing co-led by 406 Ventures and Seae Ventures.
"With depression spiking in Black and minority communities, this year is an inflection point in mental healthcare. The events of 2020 present a unique opportunity for Hurdle to create solutions that work for anyone, but most importantly, for the most underserved populations," says Kevin Dedner.
Agnes Mwakatuma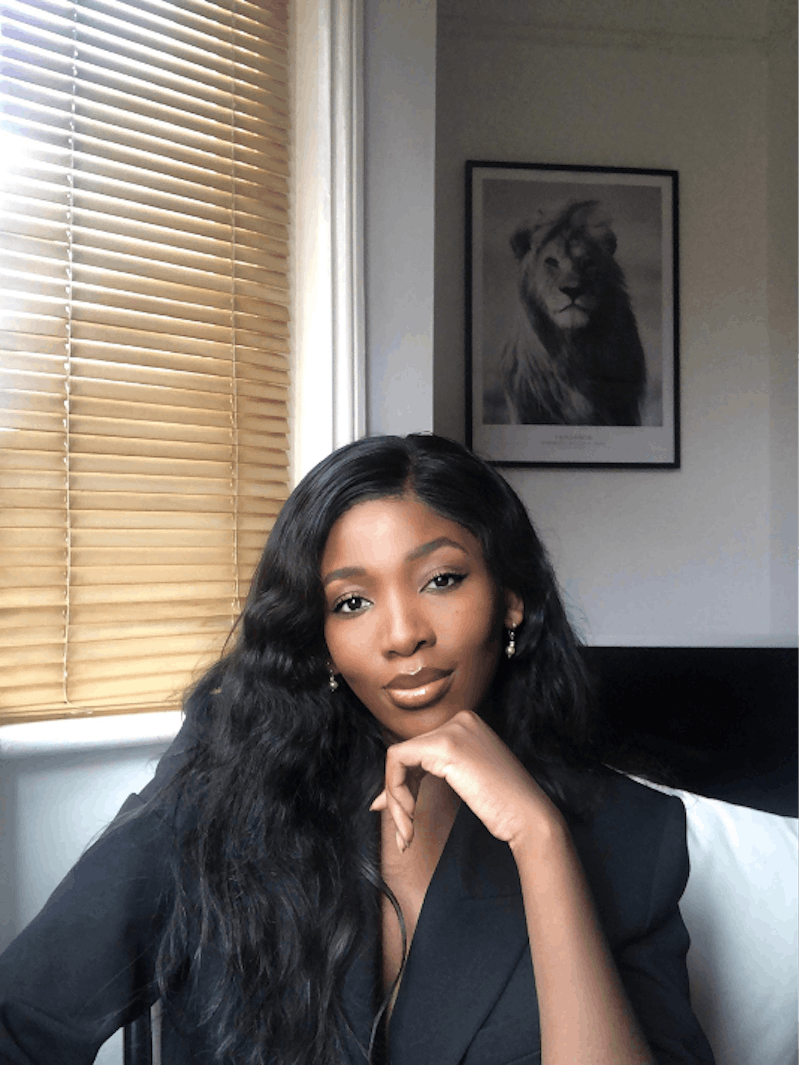 Agnes Mwakatuma and Annie Nash launched the Black Minds Matter (BMM) campaign in response to the events of last summer and the impact they had on those within the diaspora. Their mission is to support mental health by connecting Black individuals and families with free services by certified Black therapists.
Their goal is to make mental health more accessible to all Black people in the UK, improve mental health resources for the Black community through the NHS, and remove the stigma surrounding receiving help.
"We wanted to enable as many Black people [as possible] in the UK to be able to access free mental health support in the form of therapy sessions." Mwakatuma
Early intervention is crucial for better mental health outcomes – yet waiting times for therapy on the NHS can range from weeks to months depending on where you live and the type of therapy you require. This is where Black Mind Matters hopes to step in, say its co-founders. The stigma around mental health in some minority communities makes it difficult for people of color to see therapy as an option or first step.
The pair are passionate to change the face of Black mental health and the services available to those of us in the UK. As of December 2020, the team had raised £800,000 to fund 1,500 courses of therapy, and BMM is continuing to secure long term financial support through 21,000 long term donors (BMM 21K Donor challenge)
Marah Lidey
Marah Lidey is the co-founder and co-CEO of Shine, a mental health and wellness app helping people rest, heal, and grow through difficulty. At Shine, representation and inclusion are at the forefront. More than 80% of their team are people of color, and of the nearly 1,000 meditations in our app, 90% are created and voiced by Black women. Their content specifically tackles issues specific to Black mental health, LGBTQ+ mental health, women's mental health, and the intersection of all of those identities.
Marah started Shine in 2016 with co-founder Naomi Hirabayashi because she was frustrated with systemic racism and generational trauma preventing Black well-being and tired of the lack of representation and inclusion in the wellness space. Her experience with racism in her childhood and later in corporate America caused her mental health to suffer. She talks about the constant flow of mainstream messages like, 'be a little skinnier, whiter, and richer to feel better, which did little to help her mental well-being.
Marah is one of three dozen Black women in America who has raised at least $1million in venture capital yet knows there's still a long road ahead. There remains a significant need for wide-scale private and public funding of mental healthcare initiatives, more support for Black practitioners seeking to enter the field of mental health, and a need for a much deeper analysis of the disparities in mental health.
Lara Cena
The Talley app, founded by Lara Cena in 2019, is an anonymous listening service platform in the UK. The mission is to connect people who are going through emotional distress to everyday listeners who have been through similar life situations.
Lana's motivation for creating Talley is personal. When going through a difficult time in her life, experiencing issues at work, with my finances, and in my relationship, Lara realized her reference group could not relate to her problems. She couldn't speak to friends or family for fear of judgment. She felt alone and wanted a platform where she could talk anonymously to people who had experienced what she was going through, but no such safe place existed.
With the launch of Talley, people can connect to actual individuals who have been through the same distressing experiences and be paired with health professionals equipped to help. Talley aims to become a mental wellness application through their recent crowdfunding campaign that people can turn to when going through emotional distress arising from real-life situations.
Eric Coly
Ayana connects people of color with therapists of the same background — including race, ethnicity, gender, religion and sexual orientation. Eric Coly, who is Senegalese-American, founded Ayana after his own experience battling depression and anxiety. He also watched people in his community struggle to find therapists who understood their culture. Coly soon became aware of the benefits of speaking with a therapist of similar background, and he decided to work on a solution.
Ayana, which means "mirror" in Bengali, symbolizes the app's mission: matching users with someone who can truly see and understand who they are, where they're from and how their race or ethnicity impacts their life's experiences.
"I strongly believe that if finding a reflection of yourself in your counselor is what you demand to find a safe space, you are entitled to it," Coly says. "The overriding belief was and still is, that such providers are extremely rare or simply did not exist. They do. They are just hard to locate, hence seemingly inaccessible. As a result, minorities are often misdiagnosed due to being mismatched, hence the importance of good representation."
Mental health apps like Ayana are crucial. According to the American Psychological Association, 86% of psychologists in the US are White, 5% are Asian, 5% Hispanic, and only 4% are Black. According to Ayana, "Finding the ideal therapist is a right, not a privilege." Ayana is committed to repairing the lack of engagement between minorities and the mental health care industry, which arises due to cost, stigma, and lack of cultural competency.
Aaron Warrick, Greg Wilson and Dante Wade
Elevate, created by Aaron Warrick, Greg Wilson and Dante Wade, is a health and wellness-based app that equips people with the tools to overcome adversity and manifest their best selves. They do this with bite-sized pieces of wisdom, guidance and inspiration via the app. One of their most unique features is the ability to join a community of like-minded individuals, which allows you to share and be inspired by others in a controlled, safe space.
The trio, passionate about mental health and self-care, were motivated by the bleak stats: nearly 16 million people experience depression or stress in any given year. Globally, almost 350 million people will struggle with depression in a year. Mental illness impacts people of all ages. The team believes together as a community; we can immensely impact the lives of individuals who suffer from mental wellness-related topics. Elevate is on the mission to make self-care a priority for everyone.