Is The First Black-Owned Tech Unicorn Finally Within Reach?
Update: Meet Five Black-Led Startups That Have Achieved Unicorn Status
The term unicorn in the tech space is synonymous with hugely successful tech companies (think Uber, Airbnb, Stripe, Pinterest, & DropBox). Its a term given to a private company with a $1 billion valuation. Although still very much a rarity, the number of unicorn startups is higher than ever. According to recent stats, there are 506 tech unicorns globally.
So how does a company founded by a POC reach unicorn status? There is no definitive recipe for success. When less than 1% of venture capital is invested in Black businesses each year, a growing number of Black founders have found ways to raise game-changing capital.
See how these nine startups launched by dynamic entrepreneurs are surpassing expectations, raising serious capital and have the potential to become the first Black unicorn.
Squire | Bringing barbershops to the digital age
Co-founders Dave Salvant & Laron Songe launched Squire to sell software to barbershops. They launched as a barbershop management tool for independent businesses. Squire lets them schedule appointments, offer loyalty programs and install contactless and cashless payments. When the pandemic hit, Squire went from zero income in March to $20 million in ARR only ten months later.
"We don't want to replace that relationship a guy had with the barber," shares Salvant with TechCrunch. "We just wanted to take away all the annoying things about it."
Back in March Squire raised a $34 million Series B led by CRV (after raising $8 million in a Series A round led by Trinity Ventures in 2018. It was only days later that the pandemic hit and barbershops across the US were closed. Suddenly, raising cash and capital became vital to keeping their business alive. However, this dynamic duo found a way to persevere. They waived all subscription fees and allowed patrons to buy online gift cards for their favorite shops. Squire took on $15 million in debt financing to create a banking-as-a-service feature to help small businesses access financial tools.
In December 2020, Squire raised a further $59 million in a round led by Iconiq Capital. The raise tripled its valuation to $250 million. The future looks very bright for Squire. Barbershops are an integral part of community and culture to the Black community, so bringing hundreds of barbershops into the digital revolution with features like cashless payments, and virtual waiting rooms, is highly welcome.
Career Karma | Revolutionising remote learning
Career Karma, is a San Francisco-based company, founded in 2018 by Ruben Harris, Artur Meister and Timur Meister. Together they are revolutionizing the online learning space for thousands that find themselves learning digitally. Career Karma is on a mission to help millions of Americans enter or re-enter a workforce with in-demand skills that will get them hired in a post-pandemic work economy.
Career Karma started as a member of Y Combinator's 2019 class. Since then, it has helped inspire software engineers by matching them with coding bootcamps and supporting them throughout their careers. Defying the usual startup odds and only one way to monetize, Career Karma has been profitable for the past five months and has increased 20% monthly. Career Karma is likely to have brought in between $3 million and $15 million in top-line revenue in 2020.
Harris tells TechCrunch, "Now we're able to not just be a player that matches people to bootcamps, but also to trade schools, colleges, universities, and really build a community that goes beyond just a matching platform,"
In December 2020 Career Karma announced it raised $10 million Series A, led by Initialized Capital. With the significant growth in edtech and remote learning, Career Karma is standing out from their competitors.
PlayVS | Merging eSports and high school sports
Launched in 2018, PlayVS founded by Delane Parnell provides a platform for schools to establish their own eSports programmes and host competitions across games such as League of Legends, Rocket League, and Overwatch. With more than $900,000 in scholarship funds for 2020/2021 academic year, PlayVS provides a way for students to finance their education by playing the games they love.
In 2018, PlayVS raised $50 million for its platform for high school esports. Ten months earlier, they raised another $30.5 million just months after raising $15 million. By September 2019, the company announced a $50 million Series C round bringing its investment total to $106 million.
"Esports is at a pivotal moment as its popularity is growing exponentially, especially as students need creative, productive and competitive outlets during Covid-19," says PlayVS founder and CEO Delane Parnell.
While PlayVS has enjoyed early startup success, the pandemic didn't stop growth. Across the US hundreds of schools rethink their traditional sports programs, and esports is a viable and realistic option. PlayVS has successfully hacked the growth of high school esports. They have the promise and potential to shape the future of esports.
Flutterwave | Transforming digital payments across Africa
Founded in 2016, Flutterwave is a Lagos-based fintech startup launched by entrepreneurs Iyinoluwa Aboyeji, and Olugbenga Agboola. It provides the digital payments infrastructure and services which allow global merchants, payment service providers, and pan-African banks to accept and process payments across channels.
The company first raised $19.2M in their Series A funding and a further $10million in Series A. In January 2020, they completed a $35 million Series B round from a diverse group of strategic investors. Flutterwave, which already has an active presence in 10 African countries said it was using the funding to invest in technology and business development to expand into new African markets as part of their mission to connect Africa.
A giant among African fintech startups, Flutterwave has processed 107 million transactions worth $5.4 billion. Their latest funding round makes Flutterwave the payment provider for Worldpay. Flutterwave's latest funding brings the company's total investment to $55 million. After a flurry of high profile partnerships (including Visa and Alipay), Flutterwave has become a significant and impressive piece in Africa's digital-fintech landscape.
Calendly | A powerhouse in scheduling software
Founded in 2013 by Tope Awotona, online booking Calendly has primarily bootstrapped itself to impressive profitability. Calendly is a global leader in scheduling software for external meetings without the endless back and forth emails. With virtual meetings showing signs they'll be around for the near future, Calendly has hit impressive milestones.
It is on track to post nearly $70 million in annual recurring revenue this year (which is over double its figure a year before). Tope tells Fortune that highly interested investors have informally valued Calendly' well north' of $1 billion.
Meetings booked through Calendly have increased 115% YoY, with over 16 million virtual meetings booked. Over 58 million total meetings have been scheduled via Calendly during the pandemic. Tope attributes its 1180% revenue growth to increasing demand for scheduling tools in this new remote working era. In 2020, Calendly was ranked #97 fastest growing company in North America.
Mayvenn | Breaking into a $6 billion hair industry
CEO & founder Diishan Imira launched of Mayvenn, an Oakland-based provider supporting black hair stylists. Maven enables stylists to sell products directly to their clients without the upfront costs and burdens of holding inventory. Mayvenn is valued at $100 million.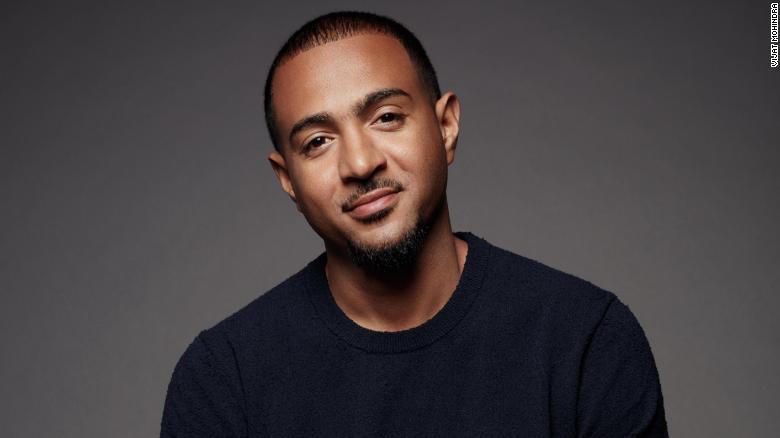 Diishan tells Forbes, "I want to be the largest hair salon the way Airbnb is the largest hotel. Airbnb takes underutilized capacity in housing, and they fill it. I'm taking underutilized capacity in salons and filling that."
The latest Series B round reached over $23 million with lead investor Essence Ventures LLC (a VC focusing on the cultural and lifestyle needs of women of color). Mayveen received the stamp of approval from many high profile investors including Serena Williams, Cross Culture Ventures and Jimmy Iovine who have also invested in the company. Imira remains the largest shareholder. Mayvenn is currently the only venture-backed startup to take on the $6 billion US market for hair.
Ruby Love | De-stigmatizing periods
CEO & Founder Crystal Etienne launched Ruby Love help those who suffer from menstruation mishaps and incontinence due to age, birth, or a medical condition. Crystal developed Ruby Love's revolutionary technology featured in each of its products and bootstrapped her company to $10 million in sales. In 2019 she closed a funding deal of $15 million from The Craftory, with an initial Series A funding of $8 million—the fourth largest round ever for a company founded by a Black woman.
Research shows only 2% of VC funding going to female founders and only 0.2% going to companies led by Black women. Crystal hopes to inspire other women, particularly women of color, who struggle to get the financial backing they deserve.
In an interview with The Grio, Crystal shares, "When I first started, I never thought the company would get to wear it is now, and that's a flaw within myself as being a Black woman. And every Black woman I come across, I tell them you have to think bigger. Investors are looking for unicorns and unicorns are not real, but are they really real? But that's when you have to see yourself and place yourself and say, 'I am that unicorn.'"
Incredible Health | Transforming healthcare across the US
Amidst a global health crisis, demand for nurses and healthcare workers are at an all-time high. Incredible Health is a US-based job matching platform for nursing vacancies. It uses custom matching algorithms to get the right fit for jobs and to pre-screen nurses. Co-founders Iman Abuzeid, a medical doctor and Rome Portlock, an MIT alum, studied computer science. Their mission: to help healthcare professionals live better lives and find and do their best work.
It is reported that by 2024, the US will have a shortage of a million nurses. To help solve America's looming healthcare crisis, Incredible Health received $15 million in Series A funding, led by Andreessen Horowitz. Other investors in the funding round include Obvious Ventures, Precursor Ventures and Gingerbread Capital. Since launching in 2017, Incredible Health has raised a total of $17.3 million.
While the US faces widespread surges in a devastating virus, Incredible Health's impact on the healthcare industry is significant. Hospitals that use Incredible Health's software and marketplace technology can hire a nurse in permanent roles in 20 days or less. In 2020 Incredible Health was recognized by CB Insights as a top 150 Digital Health Startup transforming the future of healthcare.
Gro Intelligence | Providing actionable insights into food security & climate risk
Gro Intelligence, an analytics startup launched by Ethiopia-born Sara Menker, has closed an $85 million Series B round. Gro Intelligence using AI systems to discover food security and climate stability solutions.
In 2014 Sara Menker founded Gro Intelligence to close a global gap in the world of agricultural data. Gro provides data-driven insights about food supply and models to measure and manage associated climate change risk to physical and financial assets across the globe. In 2017 a Series A round raised $17.4 million led by TPG Growth. The latest Series B round was co-led by Intel Capital, and Africa Internet Ventures. The new funding will accelerate growth and enhance the platform's machine-learning capabilities to delivering localized insights on food, agriculture and climate risk.
Gro Intelligence was listed among FastCo's Most Innovative Companies, and Sara Menker has been named one of the Most Creative People of 2019. Sara hopes by working with both sides of the supply and demand will help make food more widely available and affordable to everyone.
Companies were sourced using: https://theblackfounderlist.com/