This Young Inventor Is Turning Vibrations From Busy Roads Into Clean Energy
Meet Jeremiah Thoronka, the young inventor, entrepreneur, and scholar from Sierra Leone, behind the device that turns the vibrations from busy roads into electricity.
Thoronka, who recently graduated with a Master of Science Degree in Sustainability, Energy, and Development from Durham University, founded Optim Energy in 2017, when he was just 17 years old.
People are always moving
"I have first-hand experience of growing up without energy or electricity," Thoronka said in an innterview wth the BBC. "Around 18:00, the entire neighbourhood would be in darkness."
Thoronka grew up in a slum on the outskirts of Freetown during the Sierra Leone civil war, where he relied on charcoal and firewood to generate heat and light.
At the age of 10, Thoronka was awarded a scholarship to one of the best schools in the region and by the time he started studying at the African Leadership University in Rwanda, he had the skills needed to put his energy generation idea into action.
"The Sun is not always shining, water is drying up, fossil fuels are not always going to be used, but people are always moving."
Thoronka created an innovative piezoelectric device that when can be placed under busy roads captures the vibrations (kinetic energy) from pedestrians and traffic and turns it into an electrical current. Unlike many other sources of renewable energy, Thoronka's device operates day and night, whatever the weather.
"The Sun is not always shining, water is drying up, fossil fuels are not always going to be used, but people are always moving," Thoronka explained.
Bringing electricity to thousands
Optim Energy later ran a successful pilot program in Thoronka's home neighborhoods. With just two devices, they provided free electricity to 15 schools attended by over 9,000 students, as well as 150 households comprising 1,500 people.
Sierra Leone suffers from acute energy poverty, with most Sierra Leoneans relying on solar lanterns and dry-cell batteries. Just 26% of the overall population has access to electricity, according to the UN-backed Sustainable Energy for All. Only 6% of those people live in rural areas.
"Since 2017, I have grown Optim Energy into a larger initiative aiming to build a sustainable energy sector in Sierra Leone, diminish greenhouse gas emissions and educate citizens on climate change," Thoronka told Fairplanet. "The future is green if we start realising and financing Africa's energy revolution."
"I will continue to aspire and refuse to succumb or settle for anything less."
The young inventor also works to educate people in Sierra Leone about the environmental impacts of energy use so that they can use their power efficiently and conservatively and take action for sustainable solution.
International recognition
Thoronka has been internationally recognized for his work to build Sierra Leone's sustainable energy sector. He has listed among the 100 Most Influential Africans in 2021, the World Wildlife Fund's top 100 Young African Conservation Leaders and was laureate of the inaugural Global Student Prize, Commonwealth Youth Awards for Excellence in Development Work – Africa.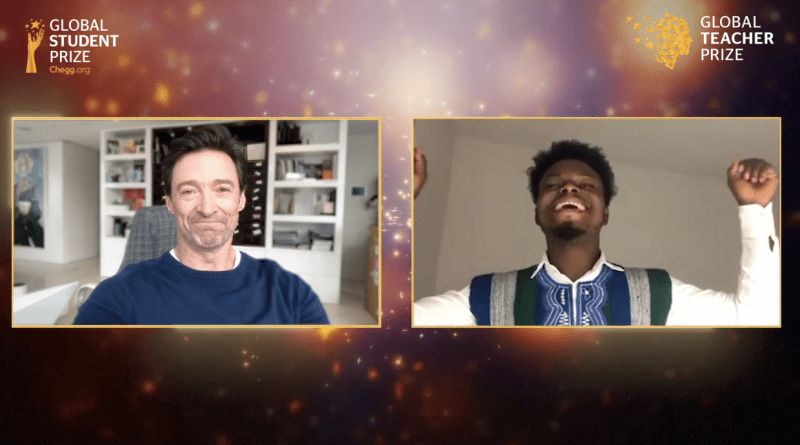 "My journey and experiences have challenged me to always reflect and know I am a new breed of leader who has a lot to offer to my country, continent and the world," Thoronka said on his Facebook page.
"I will continue to aspire and refuse to succumb or settle for anything less."