Black-Owned News App Hayti Becomes Largest Source Of Black Podcasts
Hayti, a leading Black-owned news aggregation app, has announced that it is now officially the largest source of podcasts led by Black hosts.
Launched in 2021, Hayti offers a one-stop platform that combines trusted articles, videos, and podcasts from Black publishers. Recognizing the growing influence and demand for podcasts, Hayti recently expanded its app to include over 2,000 Black-hosted podcasts.
Black audiences spend more time with media than any other group in the US
"As a Black woman who has worked in media and entertainment for decades, I cannot express enough how Hayti's existence as a one-stop platform is a game changer for creators and our community," Camille Kauer, the award-winning host of The E-Spot with Camille, said in a statement.
"The amount of support from listeners everywhere who appreciate the value of getting their news and podcasts from a source they can trust, because it's a truly Black-owned platform, is unmatchable."
Serving Black audiences
Hayti prides itself in being the first mobile app to feature over 200 Black publishers on both Android and iOS, providing up-to-date news coverage and content from Black content creators around the world.
"A majority of our community already surfs social media apps to keep up with the Black news cycle," Cary Wheelous, Hayti's founder and CEO, said in a statement.
"Creating a news aggregation app from credible Black publishers and outlets allows our community to connect with culturally relevant, fact-checked information and stop the spread of misinformation on social media."
According to data from Nielson, Black audiences spend more time with media than any other group in the US. Research by JAR Audio also found that 62% of Black podcast listeners seek connection with hosts who share their experiences and perspectives.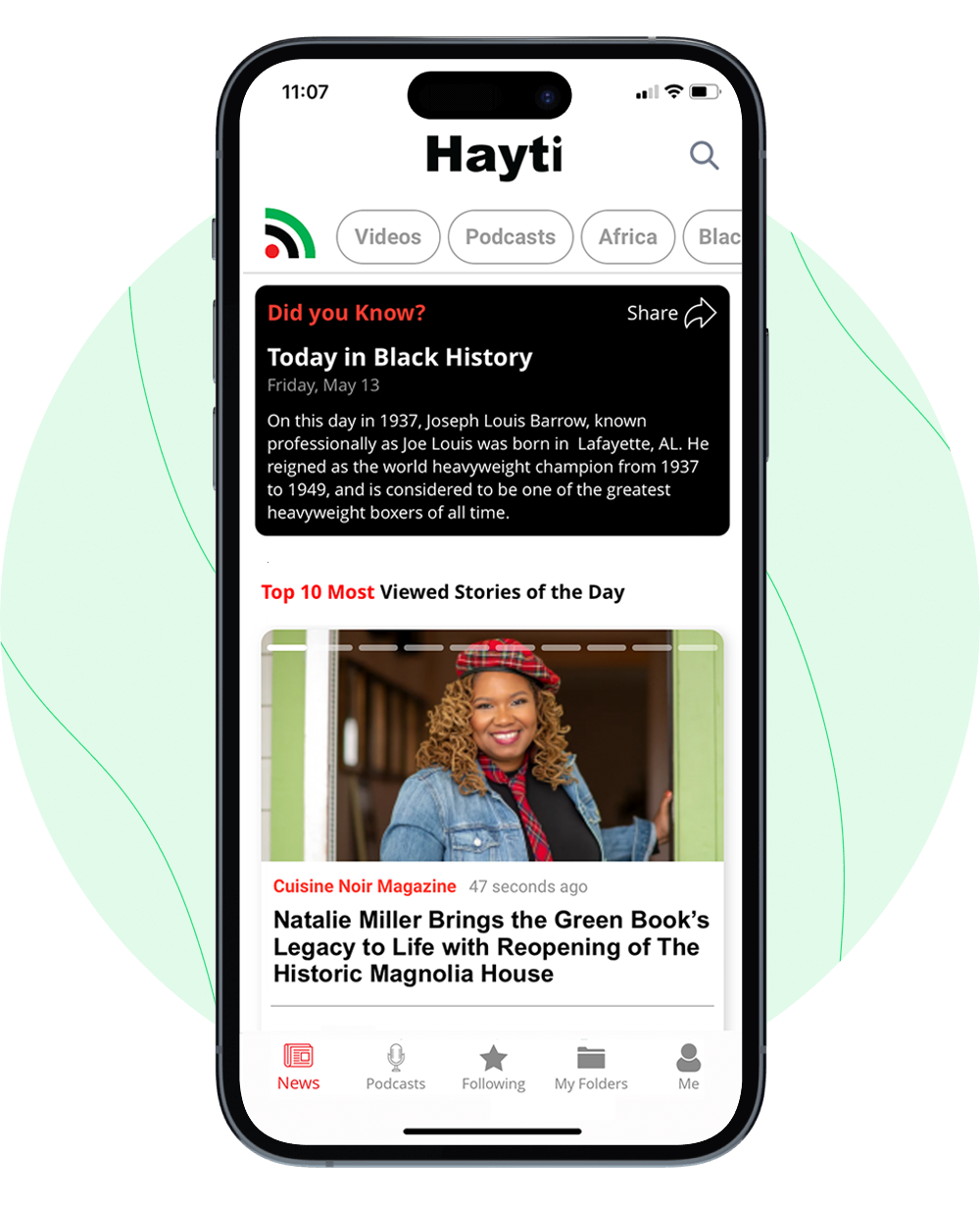 As a result, Hayti's move to include podcasts is a natural progression to cater to the needs of its target demographic.
"Launching the podcast section of the Hayti app was so important to me because I wanted everyone, no matter their preference of news, to find a home at Hayti," Cary Wheelous explained.
Durham's "Black Wall Street"
Hayti takes its name from the historic African-American community in Durham, NC which itself was named after Haiti, the first free, independent Black republic in the Western Hemisphere.
From the 1880s to the 1940s, Hayti NC thrived as the "Black Capitol of the South" and was known as Durham's "Black Wall Street."
By adopting the name Hayti, the app recognizes the rich history and aims to continue the community's legacy of empowerment and excellence.