Black Enterprise 40 Under 40: Meet The Tech Honorees
Leading Black digital media brand, Black Enterprise, has released this year's list of 40 under 40 honorees.
The list celebrates young Black trailblazers across an array of sectors, including business, finance, fashion, media, and sport. It is a salute to the grit and determination it takes for Black people to rise to the top of their respective ranks so early on in their careers and in an increasingly competitive economic landscape.
Among the distinguished honorees are the following five innovative Black minds in tech. All were carefully selected on the basis of merit, exceptional leadership, and remarkable achievement.
TJ Adeshola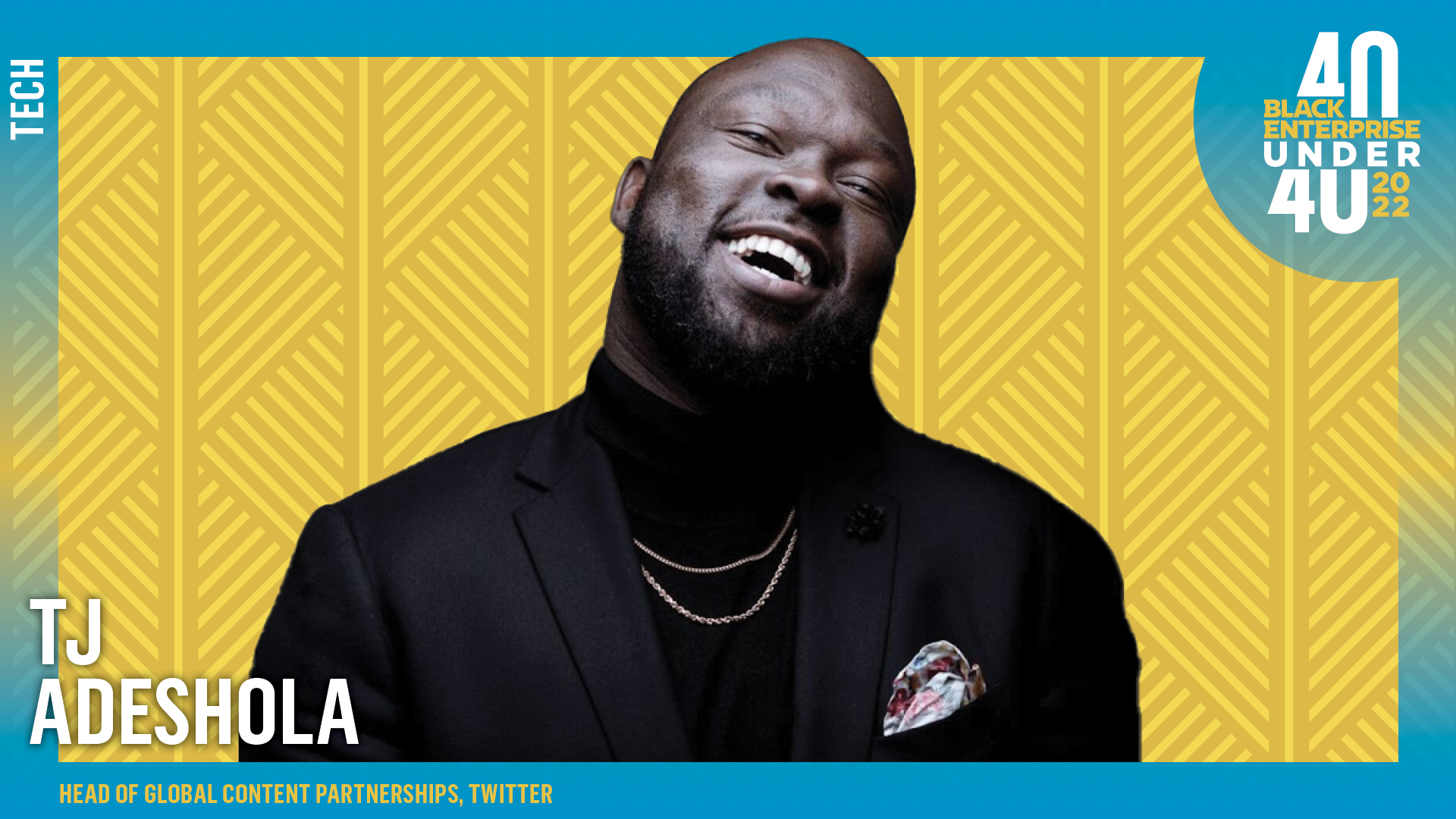 A graduate of the University of Georgia, TJ Adeshola is currently the head of Global Global Content Partnerships at Twitter, where he's worked since 2012.
He previously headed Twitter's sports division, where he earned many accolades, including being named in Sports Business Journal's 40 Under 40 list in 2020 and Ad Age's 40 Under 40 list in 2021. The social media superstar has shared his expertise on platforms like CNBC and Good Morning America.
This may not be his first time on a 40 Under 40 list, but recognition from Black Enterprise means a lot for TJ, who takes pride in advocating for greater diversity in tech.
He is an active member of Blackbirds, Twitter's business resource group aimed at uplifting Black employees and creating a more inclusive work environment.
LaDavia Drane
LaDavia Drane is the Global Head of Diversity, Equity and Inclusion at Amazon Web Services. A qualified lawyer, LaDavia took her penchant for justice into the corporate space when she joined Amazon in 2018.
Before that, she worked in politics as a Chief of Staff to the US Congress and a director of African American Outreach for Hilary Clinton's presidential campaign in 2016.
In a post celebrating her acknowledgment in the Black Enterprise 40 Under 40 list, LaDavia wrote: "It means the world to me… thank you for the recognition. I'm truly humbled and grateful to be among such a strong group of honorees. I'll continue to work every day to ensure honors such as this are not in vain."
Jackson Georges Jr.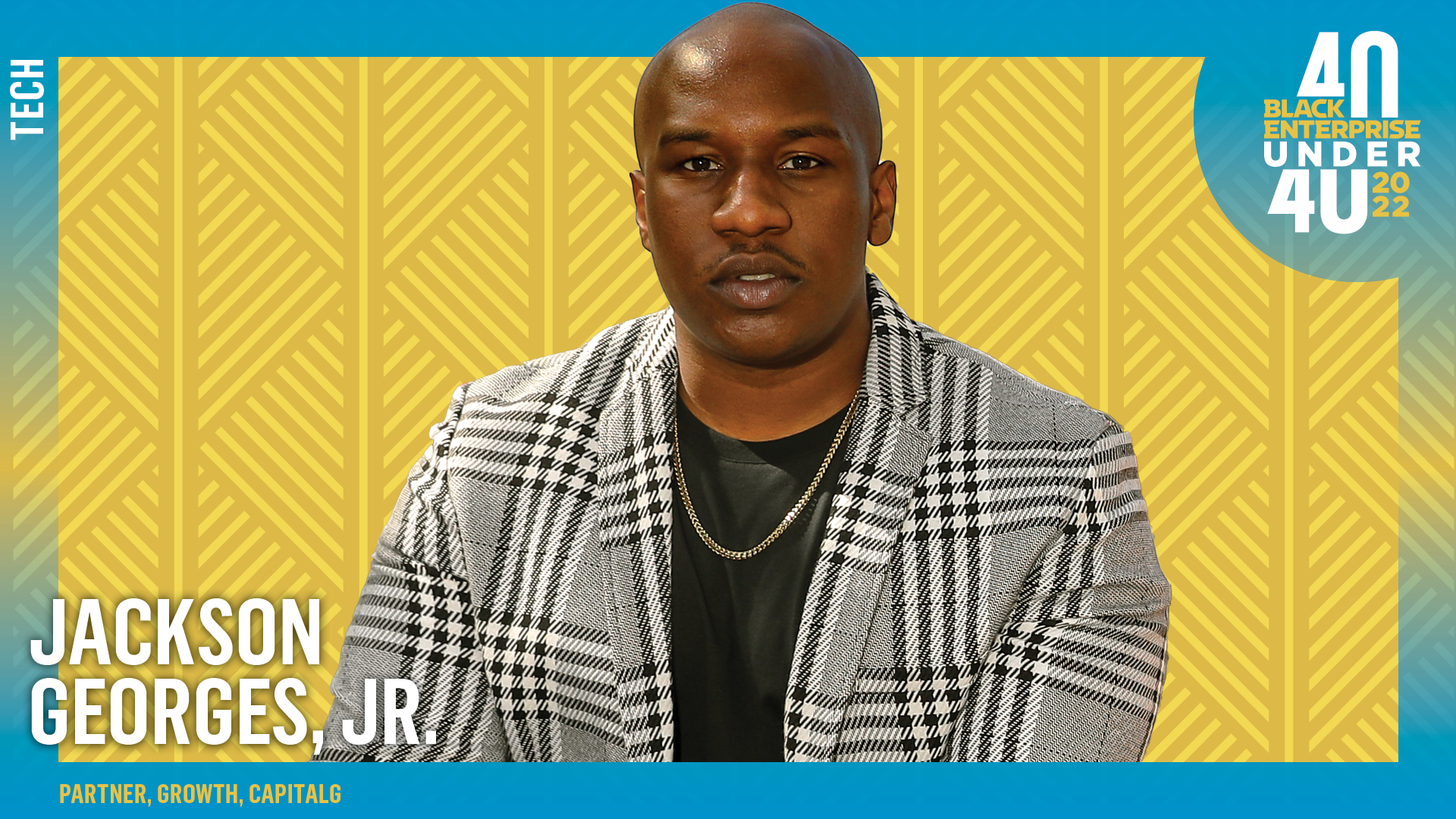 Jackson Georges Jr. is a partner at Capital G, a private equity fund run by Google's parent company, Alphabet. Alongside his responsibilities as a partner, he is also the head of the firm's growth team, which advises portfolio companies on strategies that help them scale and boost their top-line growth.
Before joining Capital G in 2018, Jackson worked at Google as part of their Large Customer Sales division. There he helped customers develop efficient digital solutions to boost business growth.
Jackson also co-leads Capital G's Diversity, Equity and Inclusion initiative, advising leaders across Alphabet and Capital G's portfolio on how best to improve representation in venture capitalist and tech spaces.
Iddris Sandu
The youngest of this year's tech honorees, Iddris Sandu is the founder of Spatial Labs (sLabs), a software infrastructure company that builds tools for the metaverse. Born in Ghana and raised in LA, 25-year-old Iddris began making waves in 2017 when he collaborated with the late Nipsey Hussle to build the world's first-ever 'smart store.'
Like his products, Iddris' rise to the top of the programming field was unconventional, as he chose not to go to university. Instead, he opted for internships and consultancy programs with companies such as Google, Boeing, Lockheed Martin, Snapchat, and Uber.
His company, sLabs, is at the forefront of metaverse technology and has recently launched the first LNQ collection of micro-chipped garments that Iddris calls "wearable internet." The company is gaining lots of traction, having received investment from Jay Z's venture capitalist fund, Marcy Venture Partners (MVP).
Kimberly Wilson
Founder and CEO of HUED Kimberly Wilson turned her painful experience with fibroids into an opportunity to revolutionize the future of healthcare access for Black and Latinx individuals. Kimberly founded HUED in 2018 after struggling to find understanding and compassionate physicians to help her with her condition.
The app is designed to connect users with a medical provider based on their specific medical and mental health needs. It also provides practitioners with 'cultural competence' certification to ensure they're equipped to deal with racialized patients with the appropriate sensitivity and care.
HUED is already on track to becoming extremely successful and has received funding from many notable investors, including Unilever, Google's Black Founders Fund, and Serena Williams' Serena Ventures fund. 
You can see the full Black Enterprise 40 Under 40 2022 list here.