The Entrepreneurs Leading a New Wave of Black Media
Black Entertainment Television (BET) was once crowned the US largest Black-owned cable channel and was a cultural staple across the Black community in the US. BET founded by entrepreneur Robert Johnson was launched in the 1980s. Johnson was inspired to create a Black-oriented network to tell unique Black stories. It was a cultural and financial success. He sold BET to Viacom for a reported $3 Billion losing its Black-owned status. Despite the sale, the significance of having Black stories and characters on TV made a huge impact.
BET was so significant because people of color were often left out of mainstream media or our stories depicted through a white gaze. To have a whole network that celebrated Black achievement and cast Black and other minorities as lead characters on our screen meant so much to see our culture and stories finally represented on screen.
Our stories and lived experiences matter but it's also about who is telling them. This article will explore just some of the entrepreneurs launching media companies entering into and multimillion-dollar partnerships, leading to a new wave of Black media.
Bringing Black creativity mainstream again
Diddy's Revolt TV
Much like Robert Johnson, Diddy has the vision to revolutionize tv and bring the Black experience mainstream. Diddy launched Revolt TV with the idea to create the largest Black-owned media company with a powerful mission. The network specializes in creating music-themed content for Black audiences.
Currently, Revolt is broadcasted in over 60 million households. It is known for "State of the Culture," in which Joe Budden, Remy Ma, and Eboni K. Williams discuss pop culture and politics.
Until the lion learns to tell his own story, the story of the hunt will always glorify the hunter.'
This is an African proverb that CEO Detavio Samuels keeps in the back of his mind.
"There are Black stories not being told because the power isn't with the people who are authentic and inside the culture."
To address social issues affecting the Black community, Samuels has plans to feature content that discusses socioeconomic discrimination, intersectional feminism, and wellness.
The network launched Revolt Black News to expand coverage and highlight activists that will center around Black women. In plans to scale to the largest Black-owned media empire, Revolt TV will be offered on Apple TV, Roku, Android, and iOS. There are plans for a podcast in the future. Revolt is growing and scale and has the power to transform the global media landscape.
Owning content and exclusive partnerships
Issa Rae
Issa has come a long way from her 'Awkward Black Girl' series launched 10 years ago on Youtube. Critically acclaimed and award-winning, Issa has made her mark in television, film and music. Throughout her career, she has shown that she is passionate about writing and showcasing the Black experience on screen. 'Insecure' took the TV world by storm, as millions of us tune in each season to watch and then flock to Twitter to discuss.
Issa has signed a new, five-year deal with Warner Bros. Media. Under the agreement, she'll develop TV projects for HBO, HBO Max and Warner Bros. Television through her own production company HOORAE (formerly known as Issa Rae Productions)
HOORAE is a multi-faceted media company that develops content across mediums and genres to break boundaries in storytelling and representation. HOORAE is comprised of HOORAE Productions for film, tv and digital; Raedio, the music label in partnership with Atlantic Records; and ColorCreative, its management division.
Ownership, sharing diverse voices on screen and creating opportunities for others—especially those who look like her—is a main priority for Issa. She wants to create a pipeline of Black creatives.
"I'm thrilled to not only spread my creative wings with the network that makes all of my favorite series but also to produce culturally resonant stories with new voices that incite exciting conversations via Hoorae's expanded relationship with all WarnerMedia platforms" (Source: vogue.com)
Donald Glover
Donald McKinley Glover Jr., also known by the stage name Childish Gambino, is a multi-hyphenate known for being a singer, rapper, stand-up comedian, writer, producer, and director. Recently, he signed an eight-figure overall deal with Amazon Studios. His brother Stephen Glover, a collaborator in writing and producing FX's popular show 'Atlanta', has also inked a deal with the studio.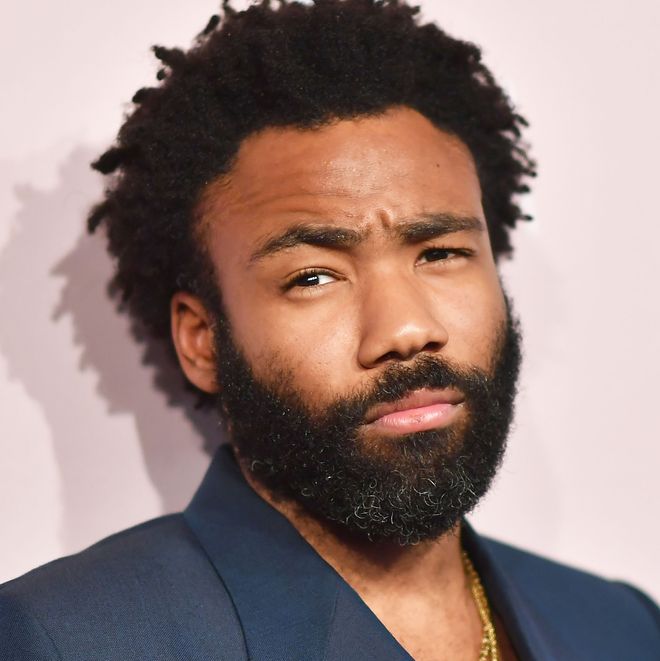 "I wanted to show white people, you don't know everything about Black culture," said Glover, explaining the idea for Atlanta, which he created, co-wrote, executive-produced, and stars in.
As part of the agreement, Donald Glover's work will be highlighted with a curated content portal on the Prime Video service. Joining Glover in the writing room are reported to be Watchmen writer Janine Nabers and Malia Obama.
Glover's own content channel on Prime Video, which will be a first of its kind, will spotlight Glover's work and other content he curates on Amazon's Prime Video hub. Glover's deal with Amazon might signify a new avenue to how our stories become mainstream. Streaming services are entering into multi-million dollar deals with people of color for their unique viewpoints to ensure the dynamic and diverse content that their users crave.
Shonda Rhimes
Shonda Rhimes is known for creating racially diverse shows and does so without making race the focal point of her characters' storylines. Rhimes launched Shondaland in 2005 to tell stories that go away from the Black struggle narrative, one that's constantly reflected in Hollywood.
In 2017, Netflix lured Rhimes, the queen of ABC's Thursday night, away from ABC, with a multi-year nine-figure contract. Joining forces with Netflix gives Shonda the freedom to go further with her character depictions and storytelling now that she is no longer constrained to the tight ropes of a TV network.
Three of Rhimes' upcoming projects will purposefully be led by women characters of color. Shondaland plans to adapt Reset: My Fight for Inclusion and Lasting Change, the 2017 memoir of Ellen Pao, an Asian-American tech powerhouse whose gender discrimination suit changed Silicon Valley forever. Pick & Sepulveda will take place in 1840s California when the area was still a Mexican state, and The Warmth of Other Suns will follow the 20th-century migration of African Americans from the Jim Crow South across America.
Rhimes' empire expanded to a Shondaland website, podcasts, and a series of brand collaborations with companies from Microsoft to Dove. Shonda Rhimes shares her knowledge with aspiring screenwriters and producers through ShondaLand and initiatives for her MasterClass program.
Shondaland is revolutionizing what we see on screen. We've seen the numbers, Bridgerton pulled in for Netflix. She is fiercely unapologetic for her storytelling, amplifying diverse voices and breaking through those Hollywood glass ceilings.
Challenging status quo in journalism
Black creatives in media all across the globe are building their own online platforms and ensuring vibrant and vital stories of people of color. These visionaries and entrepreneurs have launched their own media publications to amplify the voices of communities who are often left out of the conversation.
The UK is no stranger to racist journalism and lack of diverse voices within mainstream media. Gal-Dem and Black Ballad, two independent UK publications launched by Black founders, discuss how the lack of diversity in UK mainstream media has led them to create their own.
Charlie Brinkhurst-Cuff, editor in chief at Gal-Dem, says,
"Gal-Dem represents the possibility for change within the media, and we have, and continue to put people of colour from working-class backgrounds in positions of editorial control."
"We stand out because we put the stories of people of colour – who are not a monolith – front and centre. And we are not afraid to take a strong stance on political issues that we deem to be damaging to the communities that we represent." (Source: The Independent)
Historically, going indie is a road that marginalized communities have embarked on to ensure our stories are heard and that Black and Brown journalism is nurtured and celebrated. For decades, we have witnessed the creation of outlets such as Black newspapers and radio stations to share and spread our stories within the Black community.
Sinai Fleary, who founded Jus' Jah Magazine – a magazine which caters to Rastafarian communities says to the Independent,
"We will disengage and go where we are appreciated and represented fairly. Why would we continue to watch, listen and read from platforms with no regard for you and your identity? (Source: The Independent)
Are we tapping out of mainstream media?
Not just yet. But we are becoming the narrators of our own truths. We're launching networks, streaming services, production companies, and online publications to support diverse voices. We are fiercely telling the stories and lived experiences of communities of color both on-screen and off. Mainstream media take notice. People of color are leading a quiet revolution, on our way to building media empires and telling our stories unapologetically.