Okra Solar Secures $12M In Series A Funding To Revolutionize Off-Grid Communities With Mesh-Grid Tech
Okra Solar, a technology startup working with local utilities to transform communities, has closed its Series A funding round.
Mesh grid technology
With 770 million people living without clean, reliable access to power, the tech startup aims to transform off-grid communities with mesh grids.
Mesh grids are the fastest-growing technology solution for electrifying off-grid households.
With a mesh grid, neighbors are connected, sharing renewable energy 24/7, which allows them to consume more than they would on their own.
Each house contains a solar panel, battery and an Okra Pod, ensuring everyone can use high power outputs and excess energy when needed.
Okra Pods are installed in each household with solar panels, batteries, inverters, and appliances.
They work 24/7 to ensure energy is optimally redistributed throughout the mesh grid.
Power travels short distances in mesh grids, so the distribution network is low voltage, meaning the grids can be installed faster and a a lower cost than a typical mini-grid.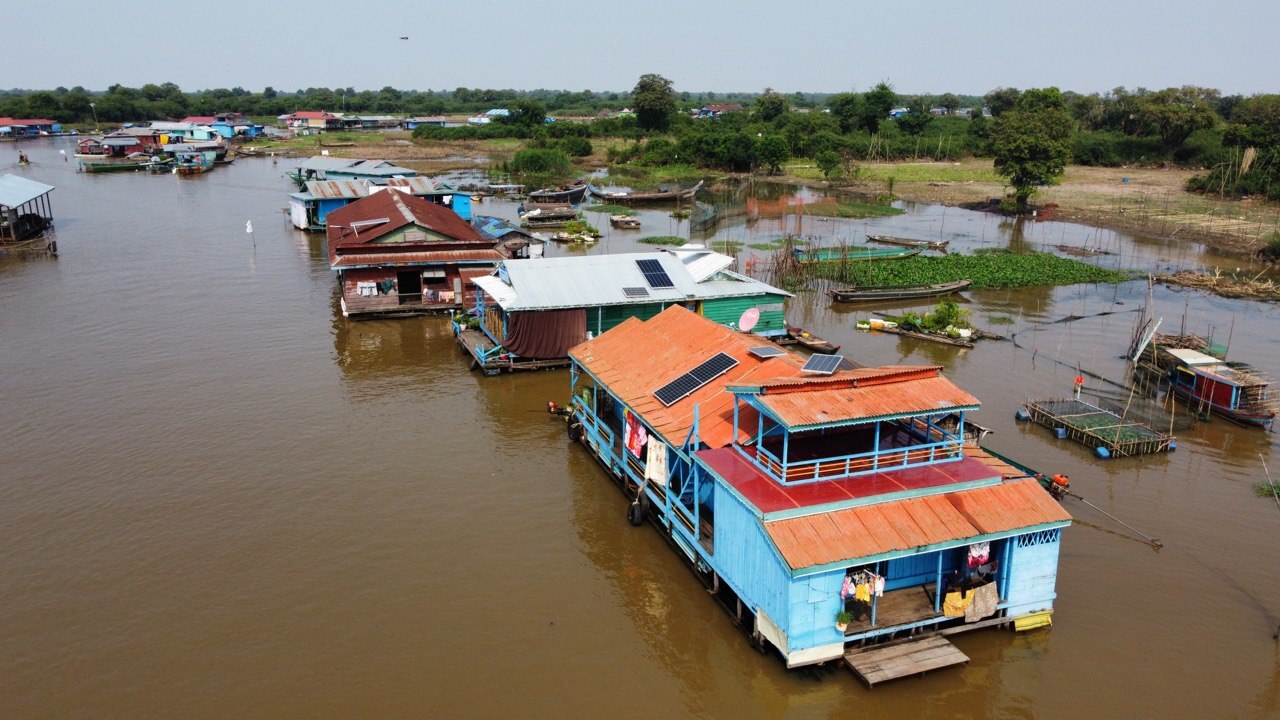 According to Okra, the hyper-decentralized implementation reduces the cost of distribution (cables and poles) by up to 90%.
"It's clear that mesh-grids are the most efficient way to achieve last-mile electrification," said co-founder and CEO Afnan "Affy" Hannan in their press release.
"It starts by ensuring off-grid people have access to basic services such as lighting, e-cooking and water pumping, and next, to have all of these people connect to the global digital economy. "
Closing Series A Round
Okra Solar has just closed its Series A round to scale its mesh-grid technology with more than $12 million of fresh financing, including debt and equity.
$7.85 million was raised on equity led by At One Ventures, which finds, funds and grows companies that use disruptive deep tech to upend the unit economics of established industries.
Dutch entrepreneurial development bank FMO, Susquehanna Private Equity Investments LLLP, Autodesk Foundation and King Philanthropies were also involved in the funding round.
"With the compounding effects of population growth and growing industrialisation, energy consumption on the African continent will increase disproportionately in the coming decades," said Helen Lin, Partner At One Ventures.
"There is no reason for this new power generation capacity to come from dirty fossil fuel power. We can skip that phase entirely and build it correctly from the start."
This Series-A investment increases hope during a challenging fundraising climate and is incredibly inspiring due to the technology's transformational impact on the Global South's livelihoods.