9 Young African Entrepreneurs to Watch
Their stories are inspiring. Meet 9 young and talented entrepreneurs who are committed to solving problems within their communities. They have launched and built businesses from the ground up before 30; these founders are leaving incredible contributions to the tech world. We wanted to highlight stories of a few young African entrepreneurs making a big impact in their communities and across their continent.
Jean Bosco Nzeyimana, Rwanda
Founder: Habona
Jean Bosco Nzeyimana was named one of Forbes 30 Most Promising Young Entrepreneurs in Africa in 2017. At the age of 19, Jean thought of making a sustainable and renewable energy source. So, at just 23, Jean launched Habona Ltd to collect organic waste and produce eco-friendly and affordable briquettes and bio-fertilizer for farmers.
Upon founding Habona, he was awarded as the 2014 Top Young Entrepreneur of Rwanda, and he received the 2015 young achiever award by the First Lady of Rwanda. Jean hopes Habona will inspire other youths to get engaged with the agricultural sector. He writes, "Young people must recognize the opportunities that farming offers; the first being job creation. Farming has the potential for reducing unemployment among youths."
Jean is on a mission to scale down their process" to make it expandable and expand to other parts of Rwanda and hopefully globally.
Kelvin Doe, Sierra Leone
Founder: K-Doe Tech
Born in Freetown, Sierra Leone, Kelvin Doe started collecting scrap metal, discarded devices, and rubbish at ten because he wanted to solve his neighborhood's intermittent electricity supply and rolling blackouts.
By the age of 13 and entirely self-taught, Kelvin made a battery capable of powering the surrounding homes. He also built a radio transmitter, sound amplifier, three-channel mixer, and microphone receiver. He broadcast his own community radio station to allow young people to debate issues important to them. He became known to his community as DJ Focus.
In 2012, his story went viral when a Youtube channel called THNKR picked up his story. Thanks to the internet, he was noticed by MIT, who gave Kelvin a bigger platform to showcase his incredible talents. As a result, he became the youngest person ever to be invited to MIT'sMIT's Visiting Practitioner's Program. In 2016 Kevin was an honorary board member of Emergency USA (a global non-profit that provides free medical care for those affected by war and poverty) and founding his startup, KDoe-Tech, and the Kelvin Doe Foundation in the same year.
In his words, "creativity is universal and can be found in places where one does not expect to find it. Perseverance and passion are essential to nurturing that creative ability".
Edwin Bruno Shayo, Tanzania
Founder: Smart Codes Limited
Edwin Shayo sold cassettes on the streets in Tanzania at only 13 years of age. Having chosen a computer over college, he launched a tech company, Smart Codes Limited. His company helps other companies successfully manage their digital marketing strategies. One of its products is M-Paper, is a mobile app that gives users access to local newspapers and magazines.
M-Paper won the AppsAfrica award for the best innovation and educational application in Africa. At the Tanzania Leadership Awards in 2015, Edwin was the winner of the Young Achiever of the Year Award, and, in 2016, he made it into Forbes Africa's 30 under 30 list.
Fatoumata Ba, Senegal
Founder & CEO: Jumia Ivory Coast & Janngo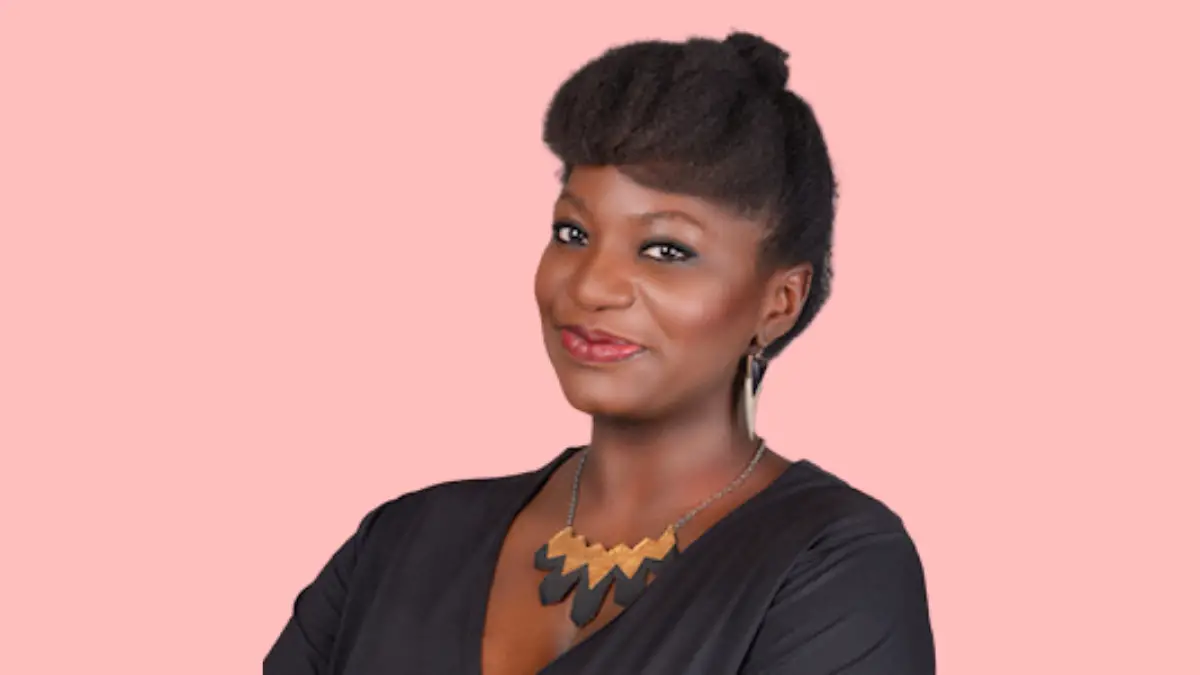 Fatoumata is a Senegalese entrepreneur and VC investor that has always been fascinated by tech. At the age of 9, she hacked her father's computer, created her first email at 11, and built her first website at 16. Then, she founded Jumia Ivory Coast, an online retail platform supported by Africa Internet Group. According to Forbes, Jumia Ivory Coast was the first African unicorn. And one of the fastest-growing African e-commerce sites.
Now Fatoumata is the CEO and founder of Janngo, builds, grows, and invests in pan African Tech for good. She remains passionate about female entrepreneurship and women's empowerment. Janngo Capital invests in other early-stage ventures that are owned by or benefit women. As an African female-led venture capital firm, it is investing in women founders and is on its way to reaching its $66 million targets. Additionally, 60% of her team is female, and Ba aims to have at least half of Janngo Capital's portfolio be founded or co-founded by women, if not directly benefiting them.
Her career and commitment have been rewarded with several distinctions, including The World Economic Forum' Forum' Young Global Leader, and Forbes Africa '30 under 30."
Sydney Sam, Ghana
Founder and CEO: Workspace Global
In 2012, Sydney Sam taught himself graphic design, photography, videography, and brand identity development to grow one of his first businesses, an underground live music and performance platform. Today, Sydney is the founder of Workplace Global, a tech platform that provides entrepreneurs and organizations with branding services. Workspace works with both startups and established organizations, offering support in brand identity design and digital marketing. His company also helps international corporations integrate their marketing material into the African context while maintaining world standards and brand quality.
Workplace Global is on a mission to propel Africa's entrepreneurs to achieve the full extent of their business ambitions. By 2030, they aim to empower 1 million Africa-based entrepreneurs through their business and brand journeys.
Sydney also launched OpenSpace, a pro-African platform and event series for thinkers, business professionals, creatives, and entrepreneurs. Through safe spaces created in diverse locations across different cities worldwide, they cultivate a community for peer learning, networking, and collaboration on various aspects of our socio-economic world.
Shamim Nabuuma Kaliisa, Uganda
Founder and Executive Director of Chil Artificial Intelligence Lab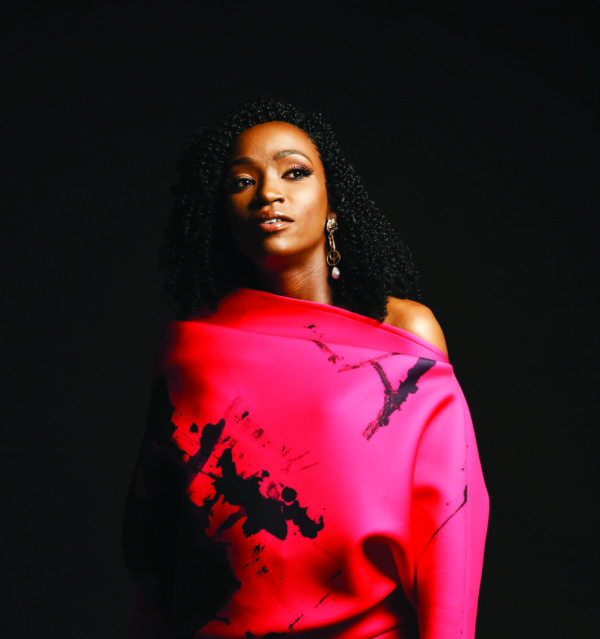 At the age of 24, Shamim Nabuuma Kaliisa is a technopreneur with a background in the medical field. She is also a cancer survivor. She founded the Chil Artificial Intelligence Lab company out of passion and personal experience after losing her mother to cervical cancer at 13.
Her mother's last wish was for her daughter to become a doctor and work in her community and extend the women's services who lacked essential screening services. So Shamin set out to do just that, however during her second year of Medicine, she found out she had breast cancer.
All these experiences led to her founding Chil Artificial Intelligence Lab in 2017 to offer mobile cancer screening, which uses AI-guided e-oncology services to detect cervical and breast cancer. Today, her company uses drones for easier transportation of cervical cancer specimens from the rural areas to labs without women having to travel long distances out of the villages.
Shamim is a recipient of the Young African Entrepreneur Award 2018 and was chosen among the top 10 artificial intelligence companies founded in Africa by Google for startups.
Thobo Khathola, Botswana
Founder, Managing Director and CEO, Lion Tutoring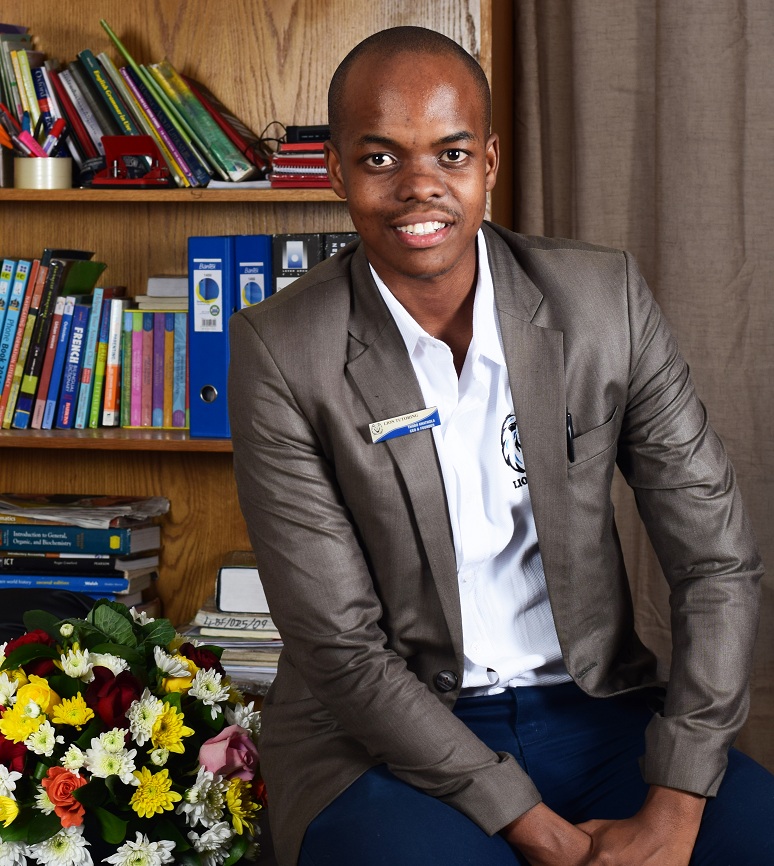 Thobo's entrepreneurial journey began in 2015, after an experience as a university student tutor. Thobo was keen on improving students' pass rates in Botswana, so he started operating from the boot of his car in his parents' home to offer tutoring services to youth in Botswana. He launched Lion Tutoring, which runs like a 'Uber for tutors' and now has offices in Botswana and South Africa. What fuels his motivations is improved access to education and enhancing the pass rates of academics in his country and the whole of the continent.
Thobo was named in the Botswana Stock Exchange's publication as one of the Top Youth Entrepreneurs to look out for. He was also named one of the Top 30 Most Influential Youth in Botswana by Botswana Youth Magazine.
Olajumoke Oduwole, Nigeria
Founder and CEO: KJK Africa
Olajumoke founded KJK African in 2014 as a one-woman business, able to write 16 programming languages. She founded the KJK Africa company because so few small businesses had access to skilled programmers and tech experts. So in 2014, after quitting her job, she ventured into this new territory from her bedroom with savings of $300.
The business has since built apps such as the tru-DATA app owned by TrippleGee & Co. Plc., a security company that resulted in a contract worth $2 million (USD). Building the tru-DATA product strengthened a belief in their overall purpose, instilled a sense of pride, and furthered her vision of being the IBM of Africa. Olajumoke 's goals for the company include building products that will provide tangible solutions to problems faced by businesses in Nigeria and Africa.
Olajumoke is the beneficiary of the Goldman Sachs 10,000 Women, a global initiative that fosters economic growth for women entrepreneurs.
"I believe it is our duty as people sharing life in this world to shape the future. I am committed to building my technology dreams so that the outcome will shape the future of African business. You can partner with me on this journey to influence the economic narrative of Africa for good"
Bright Jaja, Nigeria
Founder and CEO, iCreate Africa
In 2016, while studying, Bright Jaja set up a summer school to teach students garment-making, bead-making, art, make-up design, graphic design, 3D animation, and web design for free. His motivation to do this was to improve the skills of young Africans who could not afford education.
He founded iCreate Africa in 2017 to raise the profile and recognition of skilled professionals through rebranding and projecting the value of skills in the mainstream and preparing youths for future skills. iCreate Africa trains youth on artificial intelligence, blockchain technology, drone technology, nanotechnology, digital farming, etc.
The platform also hosts yearly – The iCreate Skills Fest – to promote showcase skills standards and careers, demonstrate benchmarks of excellence in teaching and learning, and create interest for public sector agencies, private organizations, and individuals to invest in skills development.
Bright's accolades include the Award Festival Award for Innovation and Excellence in Entrepreneurship and Digital Influence in 2019. He's also listed on Forbes Africa 30 Under 30 list for 2019.