Meet The Black Women Trying to Fix AI
It's no secret that artificial intelligence, algorithms, and big data have a problem with gender and racial bias. These systems can be biased based on who builds them, how they're developed, and how they're ultimately used.
Trying to solve the problem is a community of Black data scientists, researchers, and organizations. This article highlights the Black women amongst their ranks, who are exposing algorithmic biases, empowering communities of color with data, and arguing for more diverse representation.
Fighting racial and gender bias in algorithms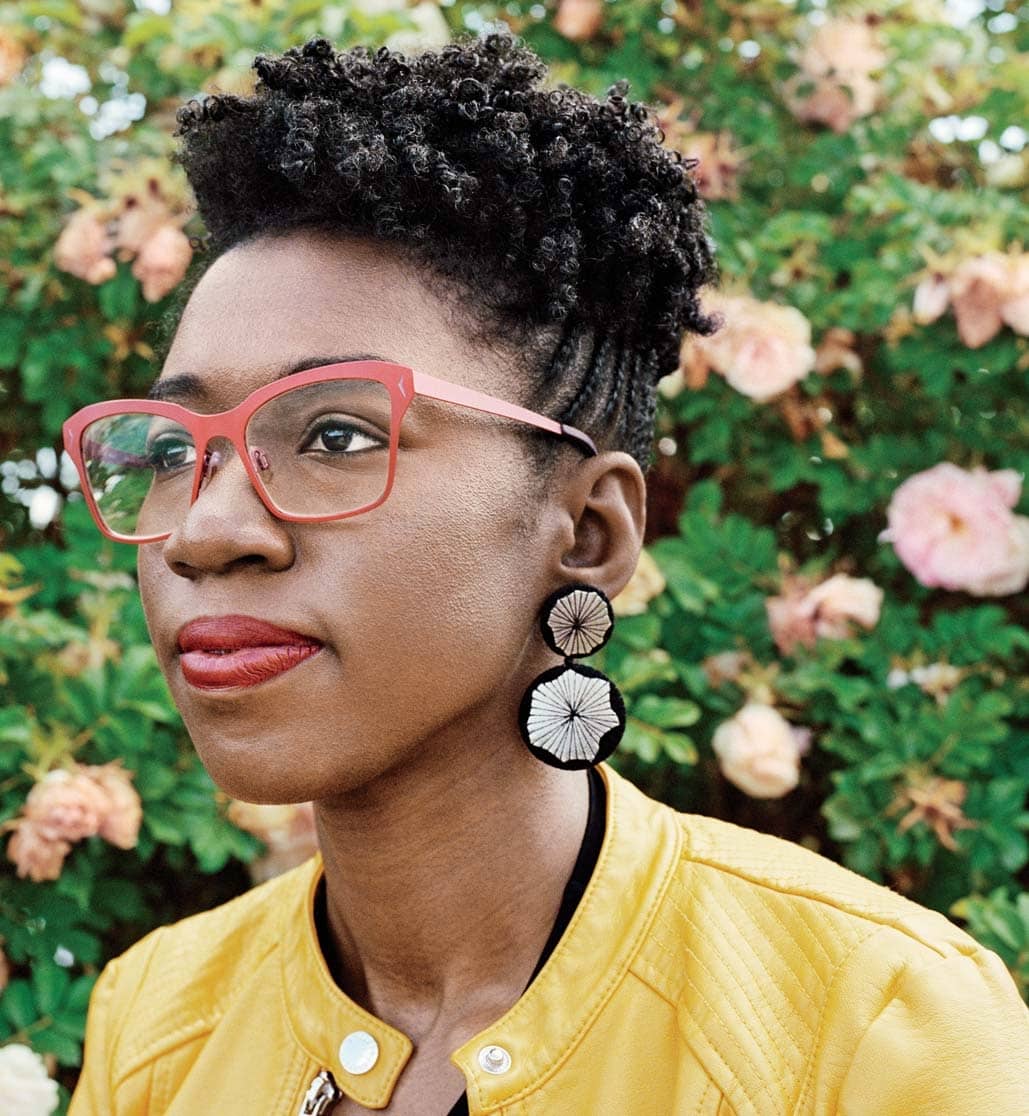 Joy Buolamwini is a Ghanaian-American computer scientist based at MIT Media Lab. While working with facial analysis software, she noticed that the software was unable to detect her face. The people responsible for the algorithm hadn't taught it to identify a broad range of skin tones and facial structures. Her subsequent MIT thesis exposed how facial-recognition technology performed better when analyzing photos of lighter-skinned men than of darker-skinned women. This groundbreaking study, which crushed the myth of machine neutrality resulted in both Microsoft and IBM updating their AI. She calls this bias the "coded gaze" and argues for more accountability as AI become more embedded in our lives
Founding the Algorithmic Justice League to challenge bias in decision-making software, she also serves the Global Tech Panel advising world leaders and technology execs on ways to reduce the harms of AI.
In late 2018 Joy launched the Safe Face Pledge, the first agreement of its kind that prohibits the lethal application of facial analysis and recognition technology. In 2019 Fortune Magazine named Joy on their list of the world's most significant leaders describing her as "the conscience of the AI Revolution".
Challenging Homogenous Thinking in A.I
Eritrean American computer scientist Timnit Gebru is a leader in algorithmic bias and data mining. Timnit is the technical co-lead of the Ethical Artificial Intelligence Team at Google. She studies the implications of AI and how to improve the ability of technology to achieve social good. Her Ph.D. thesis at Stanford used Google maps data to predict income, race, education level, and voting patterns per zip code.
Timnit's research has uncovered deep inaccuracies of computer vision algorithms when identifying women and people of color.
Together with her colleague Rediet Abebe, Timnit founded Black in AI, a community of black researchers working in AI, sharing ideas and discussing initiatives to increase the presence of black people in the field of AI.
Through her work with Black in AI, Timnit argues that it's crucial to empower people from marginalized communities because diversity, inclusion, and ethics are not at all separate. In an interview with Forbes, Timnit says," As AI is increasingly used to affect outcomes of elections and identify terrorists and criminals, AI researchers should not be silent regarding the repercussions of their work". While diversity and inclusion continue to be an uphill battle within AI, Timnit is hopeful that fundamental and lasting change can be achieved.
Using data as a tool for social change and to build a more equitable world
Entrepreneur and data scientist Yeshimabeit Milner launched a movement of technologists and organizers who seek to use data to create a more equitable world. Data for Black Lives (D4BL) harnesses the power of data science to "create concrete and measurable change in the lives of Black people".
Prior to launch, Yeshimabeit noticed how technology was influencing our lives [and democracy] with virtually no accountability. Despite this, she saw an opportunity to use technology to understand deep structural issues like systemic racism. In an interview with Forbes Yeshimabeit explains, "I knew that before we change the algorithms before we change where the data is coming from, we have to change the people who are in charge of all this. That's where the idea for Data 4 Black Lives came from"
D4BL's latest campaign, 'Abolish Big Data' is a call to action to reject the concentration of Big Data in the hands of a few, and to challenge the structures that allow data to be used as a weapon of political influence. To abolish Big Data means to put data back in the hands of people who need it the most. Yeshimabeit is using data and algorithms to address systemic racism and making technology more accessible. Earlier this year, Yeshimabeit was honored as a Forbes 30 under 30 Social Entrepreneur.
Using AI to expose inequality and increase access to opportunity
Rediet Abebe is a computer scientist passionate about the promotion of equality and justice for people of color. She is a Junior Fellow at the Harvard Society of Fellows, where she is the first female computer scientist to be inducted.
In an interview with the Cornell Sun, Rediet explains, "I realized that actually if you do computer science or applied mathematics and ultimately other fields, you can work on these really interesting challenging mathematical questions, but you can also think about problems that affect society immediately."
Her research developed algorithmic frameworks to examine critical questions related to poverty, inequality. In one study, Rediet looked at health across Africa, using search queries and social media analysis to understand health information needs across the diaspora.
Rediet is heavily involved with several initiatives. As well as Black in AI, she co-founded Mechanism Design for Social Good [a multi-disciplinary research collective that uses algorithms and mechanism design to tackle inequality for historically underserved and disadvantaged communities]. Among several awards and acknowledgments Rediet was recently honored in the Bloomberg 50 list as a 'One to Watch'.
This article was published before the developing story regarding Timnit Gebru position at Google. Read here for more.